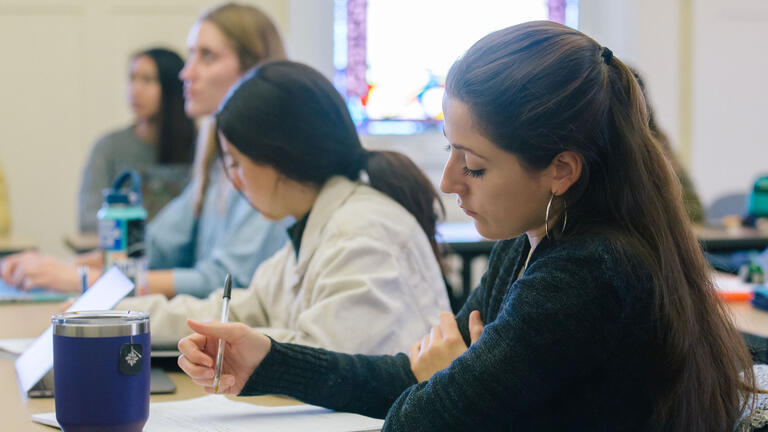 Catholic Educational Leadership, EdD
Preparing students for effective leadership in Catholic education
The Doctor of Education (Ed.D.) in Catholic Educational Leadership (CEL) prepares graduates for effective leadership, providing the knowledge, skills, and tools necessary to become leaders in Catholic education.
The curriculum is designed to allow students the opportunity to explore additional areas of interest, such as Learning and Instruction, International and Multicultural Education, Organization and Leadership, and Technology.
My degree from USF has helped me grow in becoming a better Catholic school leader and teacher. I have developed greater written and oral communication skills, sharpened my classroom teaching practices, and continue to cultivate loving student-teacher relationships founded in Christ."
Dr. Ann Middendorf '21 Ursuline Academy of Dallas
Program Highlights
Visionary - Communicate the vision, mission, and values of Catholic education to the various stakeholders of Catholic education including the research community.
Research-Focused - Develop projects of inquiry that reflect transformational leadership with a personal and professional commitment to liberation, equity, and inclusion.
Justice Oriented - Apply Gospel values to school communities and demonstrate a knowledge of Catholic social teaching and the promotion of justice.
2130 Fulton St.
San Francisco, CA 94117
Hours
Monday–Friday
8:30 a.m. – 5 p.m.