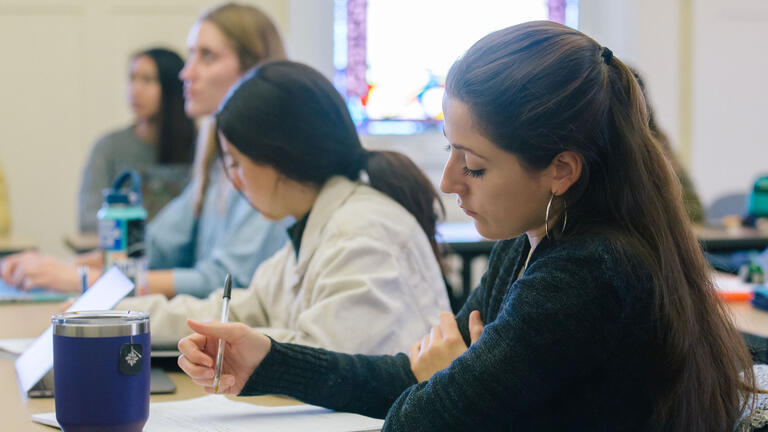 Catholic Educational Leadership, EdD
Our Alumni
School of Education
Where Are They Now? Meet alumni of USF's Catholic Education Leadership EdD program.
USF prepared me to be a confident, empathetic leader with a commitment to promoting a fair and just society for all. I recognize the importance of community and placing the needs of those on the margins at the forefront of decision-making. My USF education formed both my heart and my mind to remain committed to ensuring accessible, quality education to all who wish to access Catholic schools.
MIKE DANIELS
Director of Education
San Francisco New Orleans District of the de la Salle Christian Brothers 

CONNECT WITH MIKE
The Catholic Educational Leadership program of the USF School of Education helped me gain friends and expand my network. More than having more polished skills to better run organizations, the program gave the opportunity to reflect and reimagine the human context of education. As I was able to earn the degree and return to my country at the beginning of the pandemic, the program equipped me to deepen the human endeavor of learning in our schools in these interesting times. Learn more: Navigating challenges and leading Basic Education amidst the pandemic | Ateneo de Manila University."
JOAQUIN "JONJEE" JOSE MARI SUMPAICO III SJ
Vice President for Basic Education, Ateneo de Manila University

CONNECT WITH JOAQUIN
My degree from USF has helped me grow in becoming a better Catholic school leader and teacher. I have developed greater written and oral communication skills, sharpened my classroom teaching practices, and continue to cultivate loving student-teacher relationships founded in Christ."
 
BARBARA ANN MIDDENDORF
Faculty, Department of Theology, Ursuline Academy of Dallas

CONNECT WITH BARBARA