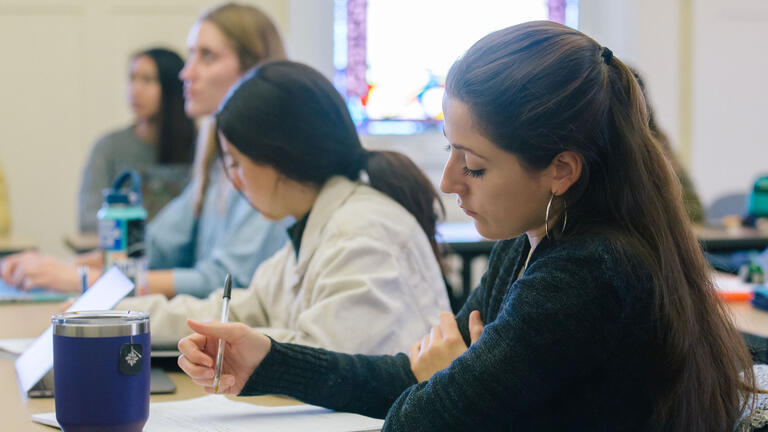 Catholic Educational Leadership, EdD
How to Apply
School of Education
The application process is entirely online. No items need to be mailed, upload all of your application items to your application account.
Create an account. Then, complete the application at your own pace.
Ensure that your uploaded documents are easy to view online.
Complete all required sections.
Save often, submit once. You may access and update your application as many times as you like before submission. You are encouraged to submit your completed application a few weeks before the deadline.
Application Requirements
For requirements for all School of Education programs, visit the general admission requirements page.
For international students, please visit the international student requirements page.
Completed online application with non-refundable $55 application fee.
One set of unofficial transcripts from each university/college previously attended. For U.S. applicants, the degree must be from a regionally accredited university/college. An applicant with a pending degree must provide official verification of expected degree completion from institution's Registrar or school official. An undergraduate degree is required to apply to a master's program. A master's degree is required to apply for a doctoral program. Please note: if admitted you will need to submit official transcripts prior to enrolling.
Applicants must have earned their Bachelor's and Masters' degrees from a regionally accredited institution. They must provide a background of academic preparation and/or professional experience that demonstrates their ability to pursue graduate level programs.
Recommended GPA of 3.0 from a graduate program.
Two current, signed letters of recommendation, noting suitability for graduate work. Please note Teacher Education program applicants should seek out recommendations from an instructor or supervisor (past or present).
Current résumé.
Statement of Intent: Outline the purpose for seeking admission to the specific School of Education graduate program being chosen; include career and academic goals.

In addition to the general application requirements, doctoral applicants must also submit an MA thesis (excerpt or complete copy) or graduate level paper.

Note to all Doctoral Applicants: The initial admission to a School of Education doctoral program is a preliminary decision. During their first year, students develop a portfolio in order to demonstrate competence in research methodology and department-specific content. Completion of portfolio requirements is necessary for final admission into a doctoral program.