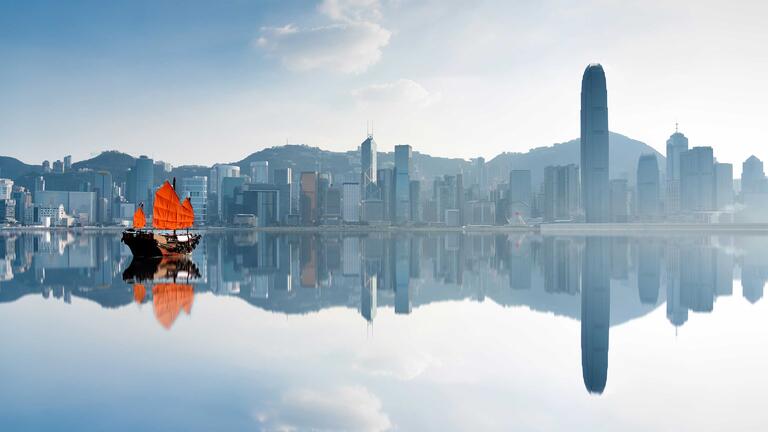 Asia Pacific Studies, MA
Research
Our program provides students with exceptional opportunities to create exciting, timely research projects, allowing them to demonstrate expertise in an area of their choice. 
Projects look at a diversity of cultural, historical, and social issues relevant to the Asia Pacific region. Students share their projects with the campus community and at regional and national conferences, such as the East-West Center International Graduate Student Conference in Hawaii, for which the program provides mentorship, support, and funding. MAPS students have published their excellent scholarship and writing in Asia Pacific Perspectives journal, The Diplomat, and the Yonsei Journal of International Studies and served as co-authors with MAPS faculty in Biography: An Interdisciplinary Quarterly.
Asian Americans rise above the fear to find strength in the face of hate
MAPS student Evan Matthew Chan wrote this piece for the San Francisco Examiner. The op-ed was later adapted for a story in USF Magazine. Evan Matthew Chan and Dean Eileen Fung were then given an award for Feature Story/Serious Nature by the San Francisco Press Club for their anti-Asian racism feature "Confront the Past, Change the Future" in USF Magazine.
'Today Birds, Tomorrow People': Huang Shu-mei's Hakka activism to conserve nature and culture in Taiwan
In this piece, graduate student Serena Calcagno spotlights the life and activism of Huang Shu-mei, a Taiwanese birdwatcher, environmentalist, and Hakka language revitalization advocate.
Read the Article
Blurred Boundaries between Food and Medicine
Graduate student Xiaoyu (Jennifer) Zhang's article examines the impact of Traditional Chinese Medicine on young Chinese people's understandings of self-care.
Read the Article
The Other Milk: Reinventing Soy in Republican China, by Jia-Chen Fu
Graduate student, Serena Calcagno, reviews Jia-Chen Fu's book exploring the scientific, commercial, and government discourse on soy milk from the 1920s-40s.
Read the Article
An Emerging Market for Hallyu: the Growing Indian Fan Base
In this article, graduate student Neha Cariappa discusses the effects of Hallyu (Korean Wave) in India.
Read the Article
(Re)Writing Contemporary Cantonese Heritage Language and Identity: Examining MC Jin's ABC Album
In this article, Academic Director, Genevieve Leung, and graduate student Melissa Chen examine the songs by Cantonese-English bilingual rapper Jin Au-Yeung, better known as MC Jin, and discuss the various tropes Jin utilizes to stake claims on and narrate authenticity relating to the Hong Kong Cantonese (American) experience.
Read the Article
Hanboks, Vampires, and Cross-Dressing Women: The Appeal of Korean Historical Dramas among American Viewers
Brittany Tinaliga's essay examines the appeal of historical Korean dramas among non-Korean Asians and non-Asians in the US and in turn what this implied for Korean production companies.
Read the Essay
An Investigation of the Impact of Interior Design on Job Performance: A Study on Hospitality Employees in Vietnam
In this article, graduate student Son Thanh Nga Giang and lecturer Minh Tan Nguyen explore various factors of the surrounding environment and their impact upon hospitality job performance in Vietnam.
Read the Article
Far East Affairs: Mongolia and Japan
Bolor Lkhaajav's article explores Mongolia and Japan's 45 years of diplomatic relations.
Read the Article
The Plight of North Korean Women in China: Evaluating the Relationship Between Refugee Status, Human Trafficking, and Prostitution
Tiffany Crow looks at critical issues pertaining to North Korean women trafficked into China and the legal and cultural dynamics that leave human rights victims vulnerable and powerless.
More than Food: Sushi as Culture
Casey Hart combines academic scholarship with fieldwork in San Francisco to profile the ways in which sushi has traveled from Japan to more global contexts. Through onsite interviews and research, she investigates how sushi cuisine connects to cultural identity and authenticity.
Noh Theater and Postwar Japanese Film
Amethy Zihui Lu demonstrates Noh theater's continuing influence on contemporary Japanese film. Different kinds of films produced after the Second World War are analyzed in this case study.
A "Terra Nullius" Place? An Investigation of Sovereignty over the Diaoyu/Senkaku Islands Before 1895
Fang Qi examines the history of a territorial dispute over the sovereignty of the Diaoyu/Senkaku Islands. This seemingly insignificant place became one of interest and concern in the 1970s when both China and Japan started to show great concern over controlling this area.
Asia in California
Qiushi Yu documents first-generation Asian American lifestyles through research, interviews, and photographs, focusing on issues of self-identity, cultural conflict, and generational heritage for Asian immigrants.