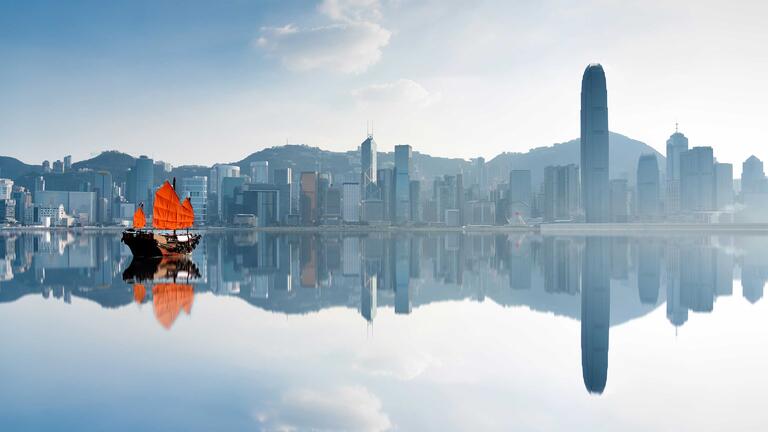 Asia Pacific Studies, MA
Professional Development & Mentorship
Our approach to your professional development is focused and holistic, preparing you for successful careers in a variety of fields. We offer a variety of resources and opportunities that help you get ready to enter the workforce, gain valuable networking skills and connections, and support your academic training and research.
Mentorship and Advisory Board
We offer individualized professional development and career mentorship to our current students through the dedicated service of our Mentorship and Advisory Board. These board members are successful Master's in Asia Pacific Studies (MAPS) program alumni who are employed in various fields: business, education, government, technology, and others. In their individual and group meetings with students, they present a broad spectrum of possibilities and strategies about how to apply one's Asia Pacific knowledge and expertise to one's chosen career field.
MAPS Alumni Networking Forum
Periodically, as a MAPS student, you will participate in our MAPS Alumni Networking Forum. At this event, you meet and network with MAPS alumni who have secured jobs in a variety of fields. They can speak to you about how they were successful in their job searches and share any opportunities for internships or jobs at their respective organizations. These events usually occur every other year in the spring semester. We also invite such alumni to some of our courses to discuss their experiences and offer tips for academic and professional success.
Professional Development and Job Search Training
Your professional development is facilitated through workshops hosted by the Center for Asia Pacific Studies and USF Career Services Center that focus on these topics: keys to writing effective cover letters and crafting strong resumes; ways to build a strong LinkedIn and online profile; and effective tips for job searches, interviews. From Career Services, you may request training and advice on pursuing a job in an international field, including resume design, mock interviews, and other job training skills.
Internships
Located in the heart of San Francisco, we are connected to various Asia Pacific-related organizations that can enrich your academics and provide you with internship experience. Through internships, you bridge the classroom and the professional world and situate the cultural, economic, and political issues studied in our program into a professional, real-life context. An internship often provides you with direct opportunities for job placement and career enhancement. Internships may be arranged with an Asia Pacific-related business or with nonprofit and public sector organizations in the San Francisco Bay Area or abroad.
MAPS Teaching, Research Assistantships, and Travel Fund
Our teaching and research assistantships allow you to gain valuable experience mentoring students, interact with faculty, and develop your knowledge. Moreover, our MAPS Student Travel Fund fosters your academic/professional development and research, supporting your presentations at conferences related to Asia Pacific Studies. In addition to our MAPS fund, the College of Arts and Sciences Travel Fund offers additional funding.
The Center

for Asia Pacific Studies
The Master's in Asia Pacific Studies Program is an active collaborator and partner with the Center for Asia Pacific Studies. As a student in our program, you have access to the Center's diverse, exciting lineup of events, which showcase accomplished scholars and practitioners and explore relevant themes and issues in the field of Asia Pacific Studies. You also benefit from a wide range of opportunities offered by The Center, including their second-year merit fellowship program as well as internship and research fellowships.