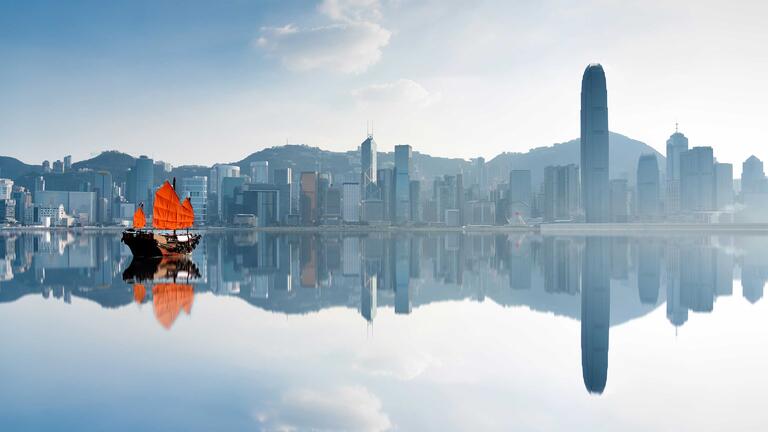 Asia Pacific Studies, MA
Mentorship and Advisory Board
The Master's in Asia Pacific Studies (MAPS) program Mentorship and Advisory Board is comprised of successful alumni who work in a variety of fields. They provide guidance to current MAPS students in the form of individual mentorship and professional development advice, helping them to leverage their knowledge and skills towards career success.
George Alessandria
Vice President and Senior Financial Advisor, Merrill Lynch Wealth Management
Image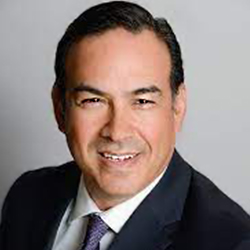 George Alessandria is a Vice President and Senior Financial Advisor with Merrill Lynch Wealth Management in Oakland, California. He joined Merrill® in 2003 and his mission is to help enhance the lives of clients and their families through personalized service, objective advice, and disciplined investment management. He is passionate about building enduring relationships with his diverse clientele from many areas of his life, including individuals from the health care industry.
As a former teacher in Japan, George is adept at unwinding complexity and helping clients expand their financial knowledge so they can make objective, informed decisions about their financial life. George earned his Bachelor's degree in political science from the University of California, Santa Barbara, and his Master's degree in Asia Pacific Studies from the University of San Francisco. Passionate about his family, he and his wife have two college-age children who are both student athletes at University of California, Los Angeles. George is on the alumni board for his Catholic high school in San Francisco and in his time away from the office, he loves to travel with his family.
Craig Asberry
Instructor, Western Oregon University
Image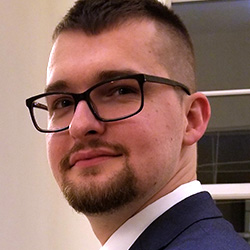 Craig Asberry is a Teaching Fellow at the University of Oregon and an Instructor at Western Oregon University, where he lectures about politics, policy, and law. He has a particular interest in social policy and finance, especially as it relates to marginalized groups. In his research, he utilizes advanced techniques in computational social science and interpretive methods to elucidate the reasons why Congresspeople communicate about their policies. He argues that illuminating the foundations of congressional speech can increase democratic accountability.
Craig graduated summa cum laude from Tennessee Tech University, holds an MA in Asia Pacific Studies from the University of San Francisco and an MS in Political Science from the University of Oregon, and is currently completing his PhD. He has been awarded several fellowships, assistantships, and awards from the Marine Corps, Ricci Institute, and University of Oregon. He has presented his research at various conferences and businesses and facilitated an academic conference on Chinese-Western cultural exchange at the University of San Francisco in collaboration with the Asian Art Museum.
Neha Cariappa
Instructor, King Sejong Institute
Image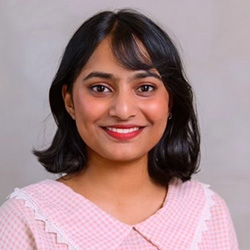 Neha Cariappa is a Korean Language Instructor at the King Sejong Institute, in New Delhi, India. This institute supports an initiative by the South Korean government: to encourage people all over the world to learn the Korean language and to explore Korean culture. Once a student at the same institute, Neha is now one among a small number of Indians who are certified by the Korean Government Institution to teach the Korean language. In just one year as a language trainer, she has had the opportunity to teach Hangeul, Korean language, and Korean culture to nearly 1,000 students.
Neha graduated with an MA in Asia Pacific Studies from the University of San Francisco and a BA in Philosophy from Lady Shri Ram College, New Delhi. Her academic interests include South Korean media and society with a focus on gender representation–in particular, how women are portrayed and discussed in the popular media.
Kilby Hammond
Insurance Underwriter, Berkshire Hathaway Homestate Companies
Image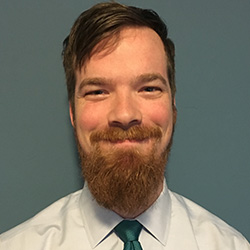 Kilby is an Underwriter for Workers Compensation insurance at Berkshire Hathaway Homestate Companies with a focus on California and the Pacific Northwest regions. He previously worked for a non-profit organization, the Fred T. Korematsu Institute, where he assisted in education initiatives, curriculum creation, and fundraising. Kilby has a Master's in Asia Pacific Studies (MAPS) from the University of San Francisco (USF) and an MBA from California State University (CSU), East Bay. He published his MAPS thesis, "The Question of Japanese-ness: Repatriation and Guilt in Postwar Japan" in Asia Pacific Perspectives, vol. 13, no. 1. (2015) and gave the Spring 2015 Valedictorian speech for USF. While at CSU East Bay he was voted most likely to be the next Chief Operating Officer by his MBA peers.
Khanhlinh "Linh" Le
Communications Specialist in Education Research, SRI International
Image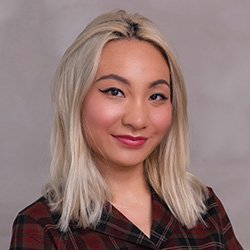 Khanhlinh "Linh" Le is currently working in the social media advertising and marketing sector in Silicon Valley. Previously, Linh was the Graduate Student Assistant to University of San Francisco (USF) President Fr. Paul J. Fitzgerald, SJ. In addition, she was the Social Media and Communications Intern for the nonprofit the National Alliance on Mental Illness (NAMI) and the Social Media Coordinator for USF's Master's in Asia Pacific Studies (MAPS) program.
Linh graduated from MAPS in 2020 with a Humanities/Social sciences degree concentration and was honored with a Certificate of Excellence in Academics. Her master's capstone project is titled "Hollywood Media and the Model Minority Myth: the Representation of Asian American Masculinity and its Effects." She earned her Bachelor of Arts degree in Communication Studies at Portland State University in 2018 with a media concentration. Currently, in her free time, she volunteers at the Asian Art Museum in San Francisco.
Curtis Lu
Instructor, Japan Exchange and Teaching Programme
Image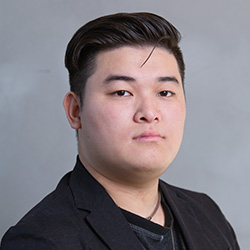 Curtis Lu is a 2020 graduate of the Master's in Asia Pacific Studies (MAPS) Program at the University of San Francisco. Currently, he serves as an English Language instructor for the Japan Exchange and Teaching Programme in Tokyo, Japan. He not only educates future generations about how to effectively utilize English but also acts as a cultural bridge between Japan and other nations. His undergraduate knowledge in Japanese studies developed at the University of California, Santa Barbara, and Waseda University informs his MAPS graduate work–this research explores the intricacies of Japanese popular culture through in-depth analyses of anime and manga.
Julienne "Eugenie" Mamuyac
Assistant Clinical Research Coordinator, UCSF Department of Neurology
Image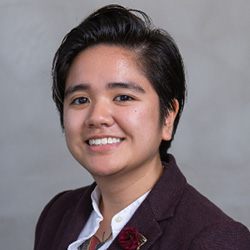 Julienne "Eugenie" Mamuyac is part of UCSF Multitudes, a California-funded initiative that applies the laboratory to the classroom through development of a free dyslexia screener for all California public schools. This screener will predict learning profiles and empower students who have learning differences. One of her passions is language inclusivity, which she hopes to integrate into the project through creation of a Tagalog dyslexia screener in the future. In 2022, Eugenie will work with Dr. Jessica de Leon of UCSF ALBA Language Neurobiology Lab to develop linguistically and culturally appropriate cognitive tests for Tagalog speakers.
Eugenie is a 2020 graduate of the MA in Asia Pacific Studies program at the University of San Francisco. Her research focuses on acculturation, Indigenous methodologies, racial power dynamics, and internalized oppression. In her free time, she writes book reviews for the International Examiner, a nonprofit newspaper that uplifts the AAPI community through journalism.
Margaret "Maggie" Pence
Career Services Coordinator, Northern State University
Image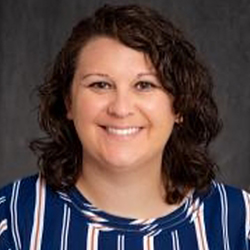 Margaret "Maggie" Pence is the Career Services Coordinator at Northern State University (NSU) in her hometown of Aberdeen, South Dakota. In her position, she guides NSU students in their career development and works with local employers to find job opportunities for students and alumni. Prior to NSU, Maggie worked at the Chinese Historical Society of America as the Education and Programs Coordinator, where she organized events and museum tours to promote the legacy of Chinese Americans. Inspired to learn more about the world, specifically the Asia Pacific, Maggie also spent three years living in Goyang, South Korea, where she was an English teacher.
Maggie graduated with her M.A. in Asia Pacific Studies from the University of San Francisco in 2019; her research focused primarily on North Korea, U.S. foreign policy, and the changing North Korean economy under Kim Jong Un. Maggie received her B.A. in Communication Studies and Political Science from Minnesota State University, Mankato.
Karina Salomatina
Global Marketing and Projects Manager, Bay Area Council
Image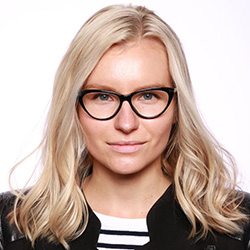 Karina Salomatina is a Global Marketing and Projects Manager at the Bay Area Council, San Francisco, supporting a wide range of activities critical to expanding the organization's economic connections with China and other world economies. Karina also supports the Council's partnerships with district and provincial governments, investors, and business leaders in Shanghai, Beijing, and Nanjing. Before joining the Council, Karina served as a peer mentor for students in the Master's in Asia Pacific Studies (MAPS) program at the University of San Francisco, from which she graduated in 2018. Prior to that, she was a Foreign Language Translator for Slam Industrial Engineering in Belarus.
Along with her MAPS degree, Karina holds a Bachelor's degree in Chinese Language from Beijing Foreign Studies University. She also completed two years of study in Chinese Language and Literature at Belarusian State University.
Tiger Vu
Financial Advisor, Edward Jones
Image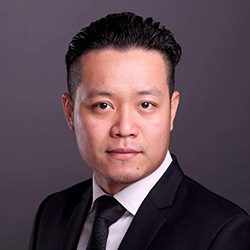 Tiger Vu is a financial advisor at Edward Jones in Burlingame, California. Prior to joining the firm, he was a financial advisor with Bank of America. He provides a full range of financial services, helping individuals and local small business owners to organize, grow, protect, and transfer their wealth. Tiger's experience in macroeconomics, market outlooks, and business management allows him to best serve and partner with his clients. Tiger is a Diversity and Inclusion leader at Edward Jones, helping new advisors integrate effective, culturally sensitive approaches into their business practices.
Jennifer Zhang
User Experience Researcher, Meta
Image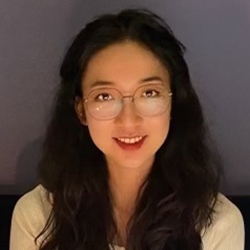 Jennifer Zhang is a User Experience Researcher at Meta (previously known as Facebook). Prior to that, she did user and market research at Alibaba, academic research at the UCSF Osher Center, and stock market analysis at Citics Securities. Intrigued by the nuances of different cultures and individuals, Jennifer has a great passion for studying topics that center on human behaviors and emotions. Trained in both quantitative and qualitative analysis through her interdisciplinary studies, Jennifer has turned substantial research findings into insights that shape both digital products and healthcare services. She earned her MA degree in Asia Pacific Studies from the University of San Francisco and a MSc degree in Finance and Business management from Durham University. Her academic interests include but are not limited to human-computer interactions, cultural and social impacts on people's mentalities and behaviors, social media and mental illness, and integrative medicine and its secular practices in contemporary society.
Julie Zhu
Associate Consultant and Office Manager, BEEC Beyond Education
Image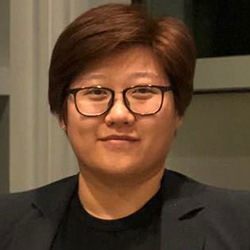 Deeply influenced by her family, Julie has a great passion for education and is now working as an associate consultant and office manager at BEEC Beyond Education, an education consulting company. She received a bachelor's degree in History from Boston University and a Master's in Asia Pacific studies from the University of San Francisco. She believes that good education is built through good communication. As a result, she listens to clients carefully in order to understand their needs. Julie also currently volunteers as Tri Valley Chapter Internship Coordinator for Asian Pacific Islander American Public Affairs, an AAPI nonprofit organization. She enjoys interacting with technology in her free time. She also loves sports, such as basketball and golf, and has been practicing Kendo, a traditional Japanese martial art since college.