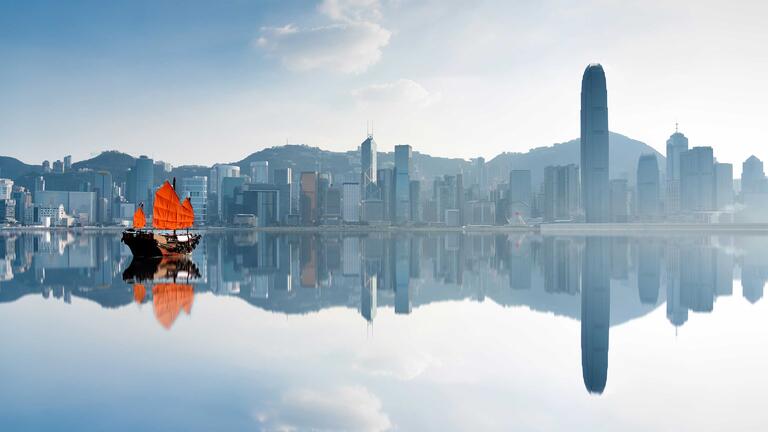 Asia Pacific Studies, MA
Frequently Asked Questions
Program Overview
While the MAPS curriculum provides students with a common foundation of knowledge, you are able to pursue relevant and meaningful topics to you as a student of the Asia Pacific. Each instructor has their own projects, readings, and activities that make up the course requirements. Within that context, you are encouraged to focus on the cultures, nations, periods, or approaches that appeal to you.

A number of graduates of the MAPS program have worked full-time while earning their degree. Other MAPS graduates have worked part-time during their two years of study. It does require a degree of discipline and time management to balance work, study, and personal life, of course. We estimate that for every hour of class (about six to nine hours each week), a student dedicates about three hours outside of class in preparation, study, research, and writing. That means that your MAPS-related time may consume a total of about 30 hours each week, depending on your background and organizational skills.

The typical completion time is three academic years, including summer sessions. It is, however, possible to complete the dual degree in a slightly shorter span. MAPS core and elective courses — as well as language courses and directed studies — are offered in the evening in the fall and spring semesters. In the summer MAPS students can pursue language, directed study, and internship options. MBA courses are offered during the day and in the evening, during summer as well as the fall and spring semesters.
Our Students
MAPS is an intensive program lasting two academic years. Students will need to adjust their "pre-MAPS" schedule to accommodate the reading, researching, and paper writing for the seminar classes and the homework, and test preparation in the language classes. Indeed, one skill that MAPS students develop (if they do not already possess it) is time management. The academic calendar for the first fall semester will be, perhaps, the toughest part of the two years, because you are just getting used to the demands on your time created by the seminar and language classes. In each of the two spring semesters, there is a week off for spring break.

With hundreds of students and alumni over the last 28 years, it is difficult to define a "typical" MAPS student. All students are interested in gaining an in-depth understanding of the Asia Pacific, and Asian international students are able to gain a unique perspective and deep understanding of their own part of the world. Our students recognize the value of a Jesuit education in America's most Asia Pacific-focused city. Almost all MAPS students have a deep, heart-felt connection to some part of the Asia Pacific, which they have already spent some time and energy pursuing either on their own or in formal academic study. A considerable number of students are pursuing the MAPS degree with specific career-related goals or for more general, possibly longer-term professional reasons; others enroll in order to develop academically and prepare themselves for further graduate study. All students in MAPS develop academically, advance their research and professional goals and have the opportunity to gain valuable internship and/or fieldwork experience.

When launched in 1993, the MAPS program was explicitly designed for mid-career professionals seeking to add to their skills a comprehensive humanities-based understanding of East Asia. Since then, the program has attracted students with a wide variety of interests and from a wide range of backgrounds. Anyone with a strong interest in and a desire to engage with the ideas, issues, and events that have shaped — and continue to shape — the peoples, cultures, and nations of the Asia Pacific ought to consider the MAPS program, especially those whose interests in this area blossomed after they had already completed their undergraduate degree. MAPS is unique in that the program specifically accommodates students who did not prepare to study the Asia Pacific at the graduate level while they earned their BA degrees.

Since the first class (or 'cohort') completed the program in 1995, the MAPS program has graduated over 400 students. There are typically 18-25 students in each cohort. The average class enrollment ranges from 12-20 students. Some of the students work full-time or part-time while attending classes. Domestic students from California comprise a large part of MAPS, along with students from various regions of the United States, including the East Coast, the Midwest, the Northwest, and Hawaii. Our international students have come from mainland China, Japan, and South Korea as well as other countries, such as Argentina, Georgia, Italy, Russia, Taiwan, Thailand, and Vietnam.

MAPS students have come to the program with almost every conceivable undergraduate degree, from Spanish to engineering. The majority of our students, however, received degrees in history, international relations, business, communications, Asian studies, and political science. In addition, since some of our students come to the program after some years in the workforce, your classmates will bring experience from fields such as travel and hospitality, finance, non-profits, consulting, management, sales, education, and international trade.
Financing your Education
MAPS students typically fund their studies through a combination of personal funds, U.S. federal student loans, and private loans for international students. In addition, qualified students may be eligible for first-year partial tuition scholarships offered by the MAPS program and second-year fellowships offered by the Center for Asia Pacific Studies at USF. Payment plans are available to spread yearly tuition over a series of monthly payments throughout the year. USF's Financial Aid office has information on graduate student aid options. The MAPS program offers teaching and research assistant positions and conference funding opportunities as well.
How to Apply
We are looking for an essay that addresses the following topics: your interest and familiarity with our program; what you hope to gain through pursuit of the degree; and what you feel you can contribute to the program. Overall, your essay helps the graduate program understand your communication skills. Graduate-level study requires not only the absorption of information and ideas, but also your own development of ideas and information and their expression to your classmates and professors on a regular basis.

Although the program does not require an academic background in Asian Studies — and some of our students do not have such a background — everyone brings a strong interest in some Asian Pacific countries or topics and have probably done a fair amount of relevant reading before enrollment in the program. Your strong interest in the Asia Pacific is an essential prerequisite for success (and enjoyment!) in the MAPS program. Our students complete undergraduate course work with a focus on the Asia Pacific or discover their passion for this discipline after they completed their undergraduate studies.

In effect, yes. If you come to the program with at least a high intermediate competence in an Asian and/or Pacific language (either native or learned) it may allow you to fulfill our language requirement. All MAPS students, however, must demonstrate fourth semester or above language proficiency by graduation; such proficiency can be shown through previous coursework, an online test, and/or an interview by a USF faculty member or outside evaluator approved by the program. Please see Program Details for more information