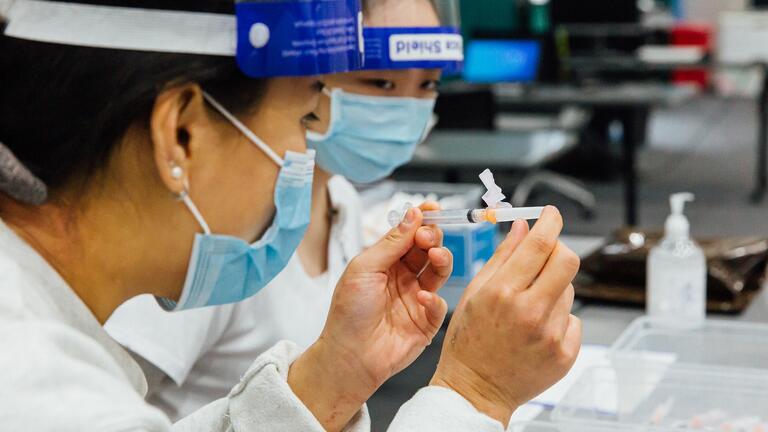 Nursing, BSN
Program Overview
Core Curriculum
Cura personalis, or the philosophy of "care for the whole person", is at the heart of our core curriculum. It's a principle that has guided our graduates' minds, bodies, and spirits for generations. The core curriculum, a collection of six required areas totaling 44 credits, is required for all undergraduate students pursuing a bachelor's degree.
Learn more about the core curriculum
Prerequisites
Clinical prerequisites include courses on the following topics:
Human Anatomy
Human Physiology
Microbiology
General Psychology
L.V.N. 30 Unit Option
Mandated by California Administrative Code, Title 16, Article 3, Section 1429.
The purpose of the 30-unit option for licensed vocational nurses (LVNs) is to provide the nursing coursework and clinical practice for the LVN so that person will be eligible to apply for the examination for licensure as a Registered Nurse in the State of California. The RN license obtained by this method may not be accepted by all states.
This option is NOT part of the University of San Francisco baccalaureate nursing program and does NOT lead to a BS in Nursing degree nor any other degree.
Requirements:
In order to participate in this option, the student must:
Be a licensed vocational nurse.
Have completed the application process at USF as a matriculated student or as a "Special Status" student.
Have successfully completed courses in physiology and microbiology comparable to such courses as required for licensure as a Registered Nurse.
Accreditation
The baccalaureate degree program in nursing, the master's degree program in nursing, and the Doctor of Nursing Practice program at the University of San Francisco School of Nursing and Health Professions are accredited by the Commission on Collegiate Nursing Education.
It is also approved by the California State Board of Registered Nursing. Students who graduate from the program are also eligible to receive the California Public Health Nursing Certificate.
State Authorization
USF is accepting applications from residents in specific U.S. states and territories for enrollment into our 100% online degree programs. Please check our State Authorization Status List for the states and territories from which we can enroll residents in our 100% online degree programs. Programs are only considered to be 100% online degree programs if they have no physical presence (classes, fieldwork, or otherwise) in those states or territories.