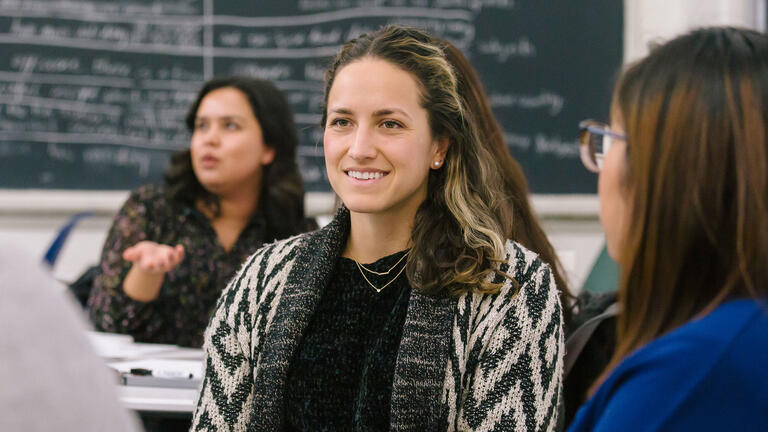 Special Education with Credential, MA
The Special Education Master's and Mild Moderate Education Specialist Credential Program is designed to prepare interns for special education careers in diverse, multicultural, urban schools.
The University of San Francisco has a wonderful program that focuses on the practical side of teaching special education, putting the theory to use in our classrooms. The teachers equipped us with good teaching strategies and practices, and counseled us through the challenges of teaching special needs kids. I enjoyed my learning experience and made great friends through the program.
Helen Tam Special Education Program Alumna
Program Highlights
Paid teaching positions with Northern California public schools throughout the duration of program
Extensive supervision and mentoring, on the job and in class, providing the support to meet job, program, and state requirements
Close-knit cohort program with small, personalized classes that emphasize theory to practice grounded in culturally responsive pedagogy and universal design for learning
Program pathways for candidates who are new to the profession and who already hold a teaching credential
Can be combined with our Bilingual Authorization Certification which prepares Spanish-bilingual teachers to be strong advocates for Bilingual Education
2130 Fulton St.
San Francisco, CA 94117
Hours
Monday–Friday
8:30 a.m. – 5 p.m.