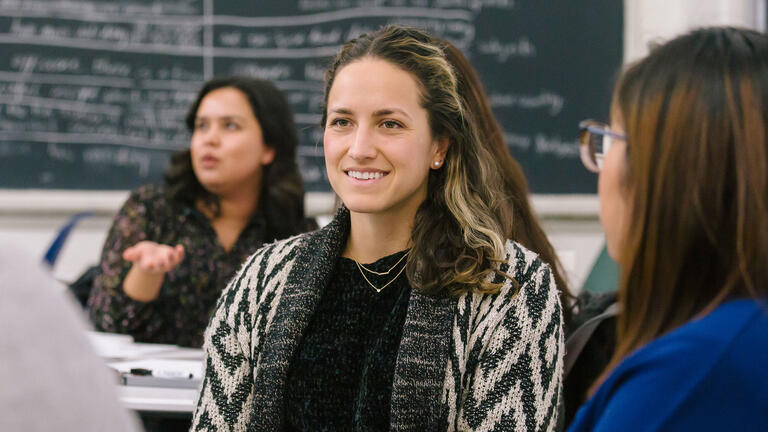 Special Education with Credential, MA
Program Overview
The Special Education master's program culminates in a Master of Arts in Special Education with Mild/Moderate Education Specialist Preliminary Credential.
Program Features
Instruction and assignments are aligned to job demands, connecting theory and research to practice.
Highly qualified instructors have extensive experience in diverse, multicultural, urban schools working with a wide range of students with disabilities.
Students are members of a close-knit cohort in small, personalized classes.
Students receive extensive supervision and mentoring, on the job and in class, providing the support new teachers need to meet job, program, and state requirements.
Our teachers learn practical skills that they can apply the next day in their K-12 classrooms.
USF helps students find jobs as paid special education teachers.
Program Delivery
Students attend an intensive summer program, from the end of May through mid-July, to prepare for their first teaching assignments.
Students attend class in addition to working full-time as a paid special education intern teacher.
Fall and spring classes are one night per week, on Wednesdays.
Intern Teaching Seminar courses meet a few Thursdays each semester in year one and continue in year two on Wednesday evenings.
Two Pathways
Two Year Track For Non-Credential Holders - for candidates who are new to the teaching profession
One Year Track for Credential Holders - for candidates who already hold a teaching credential. Candidates may be eligible to transfer up to nine credits of coursework. Coursework must have been completed within the last seven years for eligibility. For more information about course transfer credits, please contact the department Program Coordinator at abortega@usfca.edu or (415) 422-5622.