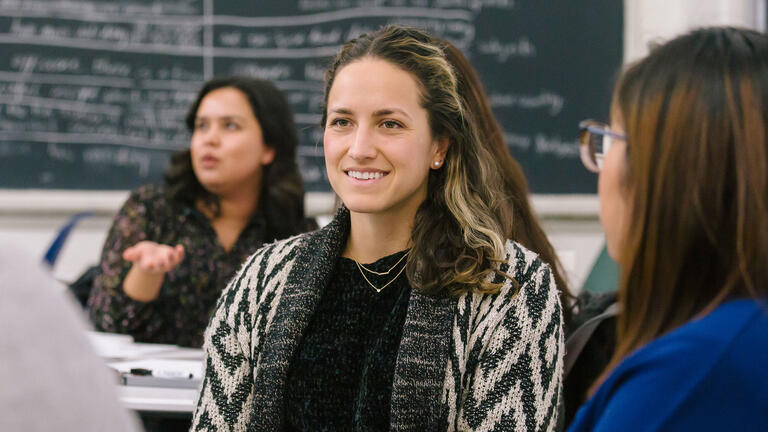 Special Education with Credential, MA
Students
Our students, future educators, are dedicated to service and research that directly impacts our communities.
Attending USF's School of Education special education program was a life-changing and extremely challenging experience. As an older adult returning to school, I felt the faculty was extremely supportive. The connection a student makes to USF continues long after graduation, and throughout your career.
JULIE TUCKER, SPECIAL EDUCATION PROGRAM ALUMNA
---
Stephanie Alvarez
Special Education MA Alumna
Image
Why did you choose USF?
I really liked the small cohort model for the Special Education Program as well as hearing how much support is provided by the professors, supervisors, and staff of USF. After being in this program, I can say that all of this is true. I also liked that this program allows you to work as a paid-intern in a Bay Area school while attending USF.
What are the highlights of your experience at USF?
My amazing cohort that I could rely on to support me when times got tough, share ideas and lesson plans with, and give helpful advice that I could use in my own classroom. Not only have I learned so much from these 17 other people, but I have formed friendships with them that will last a lifetime. The second highlight of my program is the professors and the fieldwork supervisor that guided me through and taught me so much about Special Education. They supported me in every step of the way, and they also taught me things during class that I could apply the next day in my own classroom. Learn by doing!
---