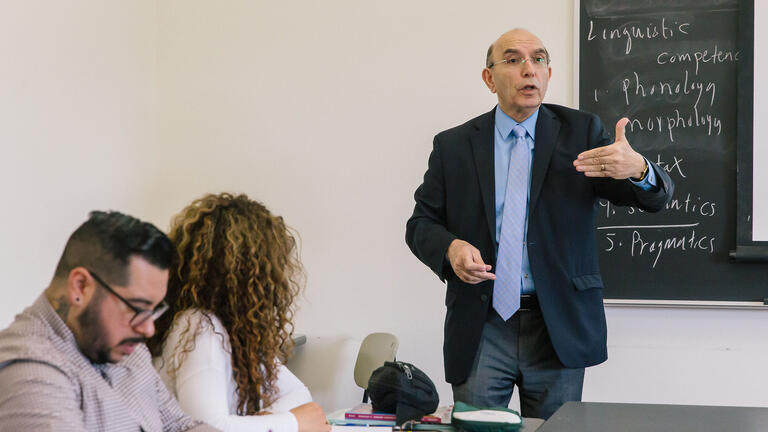 International & Multicultural Education, MA
Our program is based on the principles of equity, social justice, and human rights. The curriculum addresses the realities of education within and beyond public schooling in the United States and the world.
The Curriculum
The MA in International and Multicultural Education is rooted in critical social theory and the practice of critical pedagogy.
Program Highlights
Rich in-class learning experiences with expert faculty and with opportunities for practical work in schools and community organizations.
A curriculum aimed at addressing inequities based on race, class, gender, sexual identity, religion, and nation.
A strong sense of community composed of highly diverse faculty and students who offer personal and scholarly support.
Meet the SOE Dean: Shabnam Koirala-Azad
Dean and Associate Professor of International and Multicultural Education, Shabnam Koirala-Azad discusses creating a common vision toward change.
Join Our Diverse Community
Our students arrive at USF as educators, filmmakers, community organizers, after-school program directors, and more, eager to explore new ways of reading the world using a human rights framework
2130 Fulton St.
San Francisco, CA 94117
Hours
Monday–Friday
8:30 a.m. – 5 p.m.