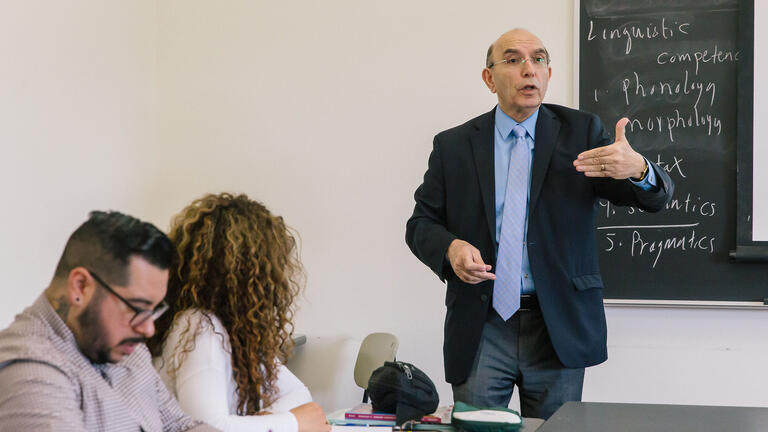 International & Multicultural Education, MA
Program Overview
The MA in International and Multicultural Education is rooted in critical social theory and the practice of critical pedagogy.
You will join a dynamic learning community where students benefit from both scholarship and experience. Our program equips you with the knowledge and strategies they need to be highly effective social justice teachers, leaders, and practitioners across various learning contexts in the U.S. and abroad.
Program Delivery
The program follows a schedule of alternate weekend classes that convene nine times a semester (Friday evenings and all day Saturdays).
Theory and Practice Interwoven
Our curriculum is informed by:
equity and social justice education
intersectionality of race, class, nation, language, gender and sexuality
youth culture and resistance
human rights and social movements
globalization and migration studies
community cultural wealth