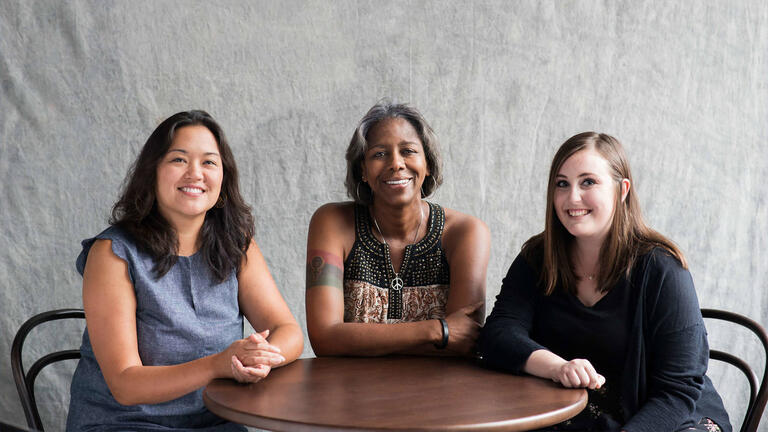 Organization & Leadership, EdD
Our Alumni
Meet alumni of USF's Organization & Leadership EdD program.
Completing the Doctorate of Education was a formative experience that has significantly shaped the way I approach my work. Most notably, it provided me tools and frameworks that helped move my espoused commitment to the pursuit of equity and justice from ethereal and conceptual to tangible and structural."

DREW ROBERTS
Assistant Dean, Enrollment Management and Marketing, Jesuit School of Theology of Santa Clara University

CONNECT WITH DREW
The Organization and Leadership Doctoral program at USF's School of Education prepared me for my current role in differentiating ways. First, the program's integrated focus on social justice-centered leadership allowed me to grow personally and professionally, as a post-secondary administrator. Specifically, the theoretical and conceptual frameworks taught within the program allowed me to reconceptualize the way I understood myself as a learner, leader, and individual. Furthermore, as a post-secondary data professional, the program helped me challenge my preconceived notions of the ethical and social implications around my stewardship of educational data and data systems. Lastly, the program provided a deep immersion in diverse academic scholarship and research, from amongst peers and faculty alike. This program provided me with personal, professional, and academic memories which will last for a lifetime."
JOE VASQUEZ
Associate Director, Strategic Enrollment Management Data Systems, University of San Francisco

CONNECT WITH JOE