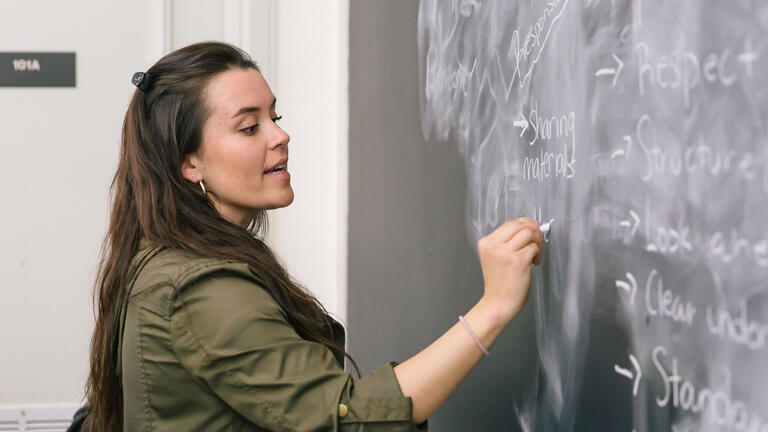 Learning & Instruction, EdD
Turn your professional interests into applied research problems. Study learning theory, research methods, assessment, and curriculum and learning environments.
When studying in the Learning and Instruction EdD program, you'll be working directly with faculty to hone advanced-level skills that will serve you throughout your career in education. From data-analysis to research analysis, from scholarly writing to writing the results section of research papers, and from conducting to communicating original research, our program is designed to provide you with hands-on experience that will directly translate into the workplace.
Fall Priority Application Deadline January 15
One of the factors that drew me to USF's program is the ability to remain in the classroom while completing my doctorate. I chose USF because I was looking for a program that would provide me the opportunity to strengthen my research skills and methodology background, to collaborate with colleagues from various contexts, and to actively investigate the possibilities for increasing literacy through technology."
Diana Neebe Learning & Instruction Ed.d. Alumna
Program Highlights
Build a strong toolbox of data-analysis skills.
Critically evaluate standardized assessment instruments.
Apply literature review techniques across subjects. 
Design, conduct, and write up original research.
2130 Fulton St.
San Francisco, CA 94117
Hours
Monday–Friday
8:30 a.m. – 5 p.m.