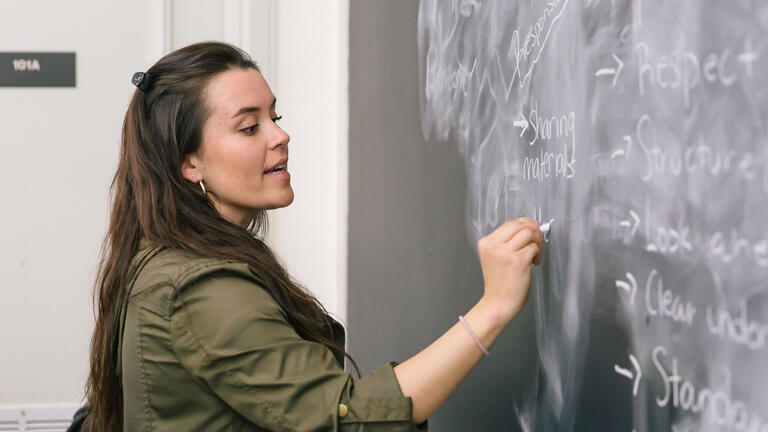 Learning & Instruction, EdD
Program Overview
The EdD in Learning & Instruction prepares you for the next step in your educational career by transforming your professional interests and problems of practice into applied research problems. The program offers coursework and research experiences to address a range of practical and theoretical problems in informal (e.g. community organizations; non-profits) and formal (e.g. K12 schools; community colleges, higher education) environments. In line with the mission of USF and the School of Education, faculty and students explore issues of equity, social justice and learning across a range of educational settings.
The program of study will include courses in learning theory, assessment, design of curriculum and learning environments, and research methods. Graduates of the L&I program serve as equity-minded scholars, advocates and educators in universities and colleges, curriculum developers and evaluators in educational agencies, curriculum specialists in school districts, and instructional leaders and classroom teachers in K-12 schools.
Who Are Our Students?
Learning and instruction doctoral candidates come from a variety of settings — K-12 teachers, higher education faculty, foreign language instructors, training consultants, health professionals — eager to supplement their expertise with teaching proficiency. 
Teaching Weekend Schedule
To meet the needs of working professionals, the program follows a schedule of alternate weekend classes that convene nine times a semester (Friday evenings and all day Saturdays). See our Teaching Weekend Schedule.
Educational Technology Minor
The educational technology minor is designed for candidates interested in enhancing their instruction delivery with innovative technology in the classroom.