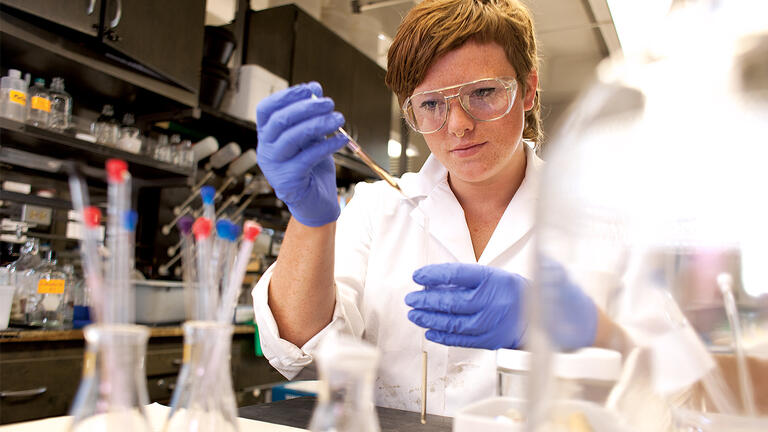 Chemistry, MS
Personalized direction and laboratory-intensive training on active research projects
USF's Master of Science in Chemistry is designed for graduate students seeking a research-based degree with personalized direction from research advisers and training from experienced full-time faculty. Hands-on training opportunities prepare our students for a future in professional research and development, further studies in a PhD program or health-related professional programs, and teaching positions at the high school and community college level.
We are still accepting applications for fall admission. We recommend you submit your application as early as possible to be considered for admission in the fall of 2023.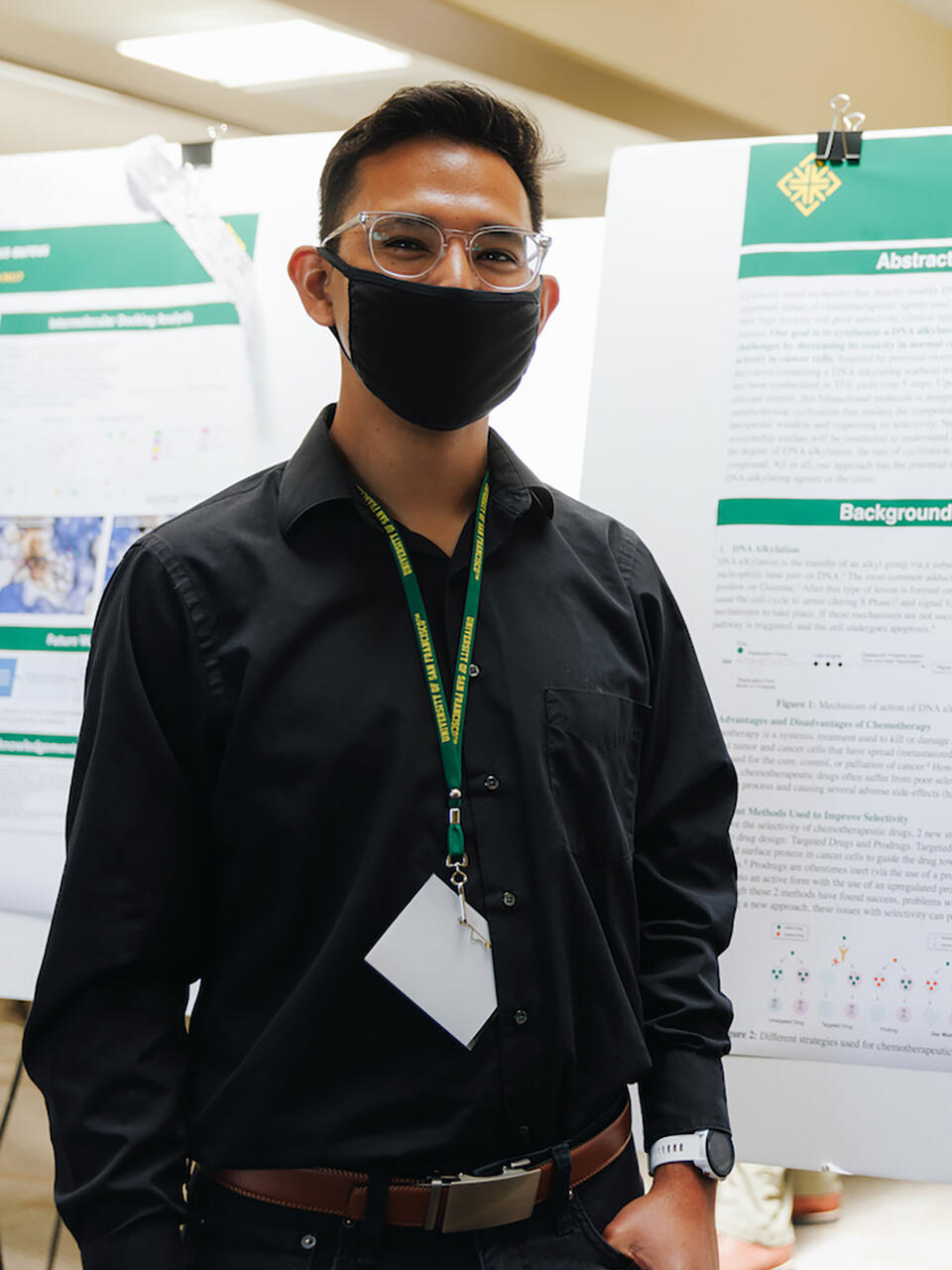 Samuel Jacobo MS '23
I'm making a new design for chemotherapeutic drugs. If it proves to be effective, it could replace the drugs out there that have heavy side effects."
Samuel Jacobo MS '23
Full-Tuition Merit Scholarships
Students admitted to the program are funded, including a full graduate scholarship, and most earn a salary through teaching or research assistantships.
Research Labs
Our students work alongside full-time faculty in well-equipped research labs in chemistry and biochemistry.
Lab Instruments
Atomic absorption spectrophotometer
Computational facilities
Electrochemical workstation
Fluorimeter
FPLC
FT-IR/Raman spectrometer
GC-MS and GC systems
HPLC systems
Isothermal titration calorimetry
Multimode plate reader
UV-Vis-NIR spectrophotometers
Varian 500 MHz FT NMR
Faculty Spotlight
Dr. Janet Yang has received a grant of $419,312 from National Institutes of Health for her project titled "Mechanisms of Substrate Selectivity and Transport by a Bacterial Methionine ABC Importer". This proposal seeks to understand how prokaryotic ABC importers uptake nutrients that are crucial for survival, and these findings could provide new targets for treatment against bacterial pathogens. Towards this end, Dr. Yang will employ biochemical and biophysical methods to dissect how the E. coli MetNI transporter, an established model system, transports methionine from the periplasm to the cytoplasm.
There are no upcoming events at this time.
Herman Nikolayevskiy, Graduate Director
Harney Science Center 353, 2130 Fulton Street
San Francisco, CA 94117