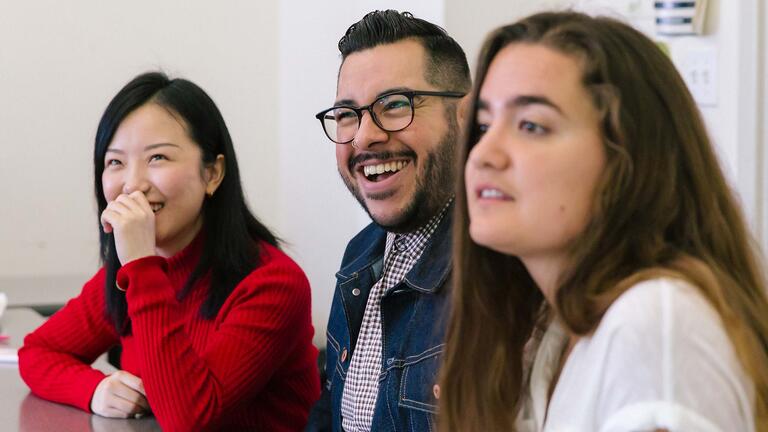 Clinical Psychology, PsyD
Financial Aid & Student Support
The first step in applying for financial aid at USF is to submit your Free Application for Federal Student Aid (FAFSA). Please refer to the Graduate Financial Aid page for details.
Important Facts about USF Financial Aid
A student in need of assistance to pay for tuition at USF should apply for financial aid without concern of any impact on the student's consideration for admission. Admissions decisions are not based on a student's financial circumstances.
Students who are not initially considered for financial aid, can reapply during the academic year.
Additional PsyD Financial Assistance Resources
PsyD students will have access to a limited number of School of Nursing and Health Professions scholarships. Visit our Financing Your Education page for more details about the SONHP Merit Scholarship and other funding opportunities.
PsyD students may be eligible for state loan repayment upon graduation up to $50,000. Upon licensure and accepting a position in at an underserved site, graduates may also apply for loan repayment from $60,000 up to $360,000 from the National Health Service Corps.
As part of the College Cost Reduction and Access Act of 2007 (CCRAA) a new repayment option for federal loans called Income-Based Repayment (IBR) was introduced. IBR can significantly reduce monthly payments for high debt/lower income borrowers. IBR became available as of July 1, 2009.
As part of the College Cost Reduction and Access Act of 2007 (CCRAA) a public service loan forgiveness program was introduced. With this program, the government will forgive remaining federal debt on Direct Loans after the borrower makes 120 monthly payments while working full-time in certain public service jobs. An outside advisor will help eligible graduates understand and fully utilize this loan forgiveness program, if applicable.
A Government Loan Adviser will help you understand and fully utilize these repayment options, if applicable.