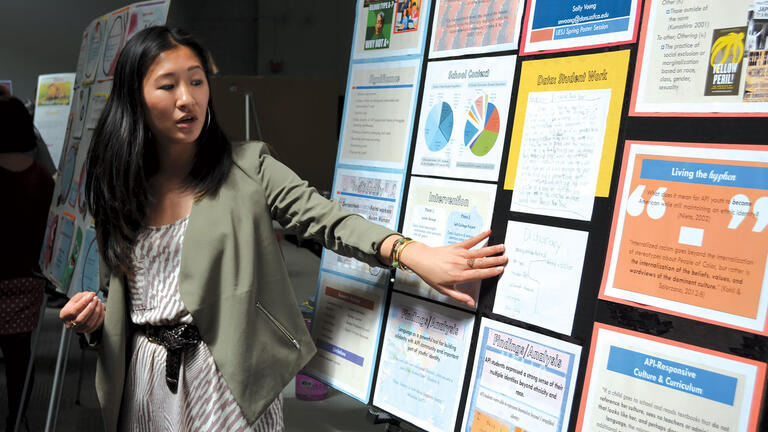 Teaching English to Speakers of Other Languages with Credential, MA
Bilingual Authorization Certification
The Bilingual Education Authorization is committed to preparing strong Spanish-bilingual teachers as advocates for Bilingual Education.
Teachers with Bilingual Authorization are in high demand for teaching positions in the Bay Area and throughout California. The Bilingual Authorization in Spanish is open to candidates who satisfy language proficiency requirements. Students must demonstrate satisfactory language proficiency competence prior to enrolling in Bilingual Authorization courses. The Bilingual Authorization can be combined with any of our Teacher Education programs as well as our Special Education Master's program.
The Bilingual Authorization Certification Program Philosophy
Recognize the language rights of Spanish-speaking students
View bilingualism as an asset
Meet instructional needs of bilingual learners in bilingual & English language settings
Support and promote primary-language programs for bilingual students 
Understand methodological practices that support the first and second language
acquisition of Spanish-speaking students
Program Details
Hilltop Schedule: Courses meet for 10 weeks on Wednesday evenings from 7:30-10 p.m.
Additional Location Schedule (Santa Rosa, South Bay, Sacramento & Pleasanton): Courses meet online in an asynchronous format.
Course Details
Bilingual Authorization candidates are required to pass the USF Bilingual Authorization exam and take two additional courses alongside their credential program.
Fall only: Language & Culture of Emphasis - Spanish
Spring only: Methods & Materials in the Language of Emphasis - Spanish