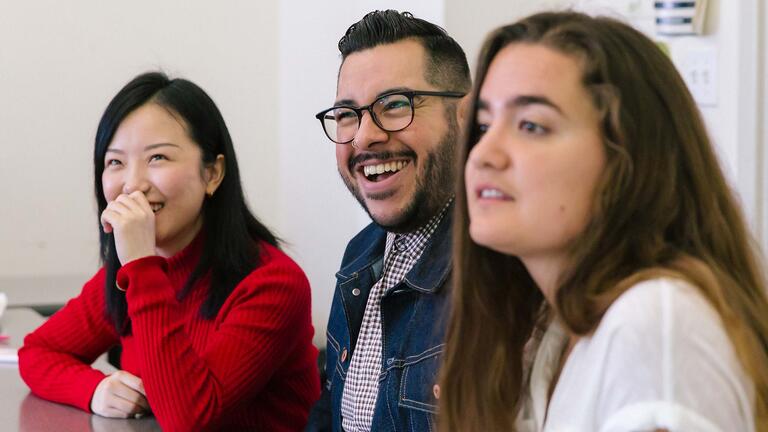 Human Rights Education, MA
Learn about human rights education in the classroom and community. Prepare to tackle inequities of race, class, gender, sexual identity, religion, and nation.
Still Accepting for
Spring
I chose the Human Rights Education program because of its commitment to justice, education, and changing lives. The faculty are actively doing the work they teach in the classroom. The classroom settings are personal and filled with joy and hope. The support professors are great at making you aware of opportunities to help you as a learner, scholar, educator, and person."
— Brian Anthony Davis '21
Program Highlights
The only opportunity in the US to receive a master's degree in human rights education.
Rich in-class learning experiences with expert faculty blended with opportunities for practical work in schools and community organizations in the Bay Area.
Pedagogy aimed at addressing inequities based on race, class, gender, sexual identity, religion, and nation.
Join our diverse community
Our students arrive at USF as educators, filmmakers, community organizers, after-school program directors, and more, eager to explore new ways of reading the world using a human rights framework
Learn more about the student experience
Meet the SOE Faculty: Monisha Bajaj
Human Rights Education, MA
2130 Fulton Street
San Francisco, CA 94117
Hours
Monday–Friday 8:30 a.m. – 5 p.m.