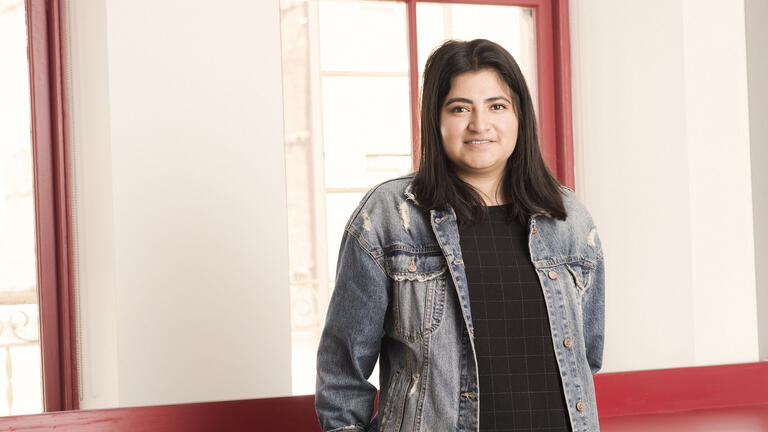 Higher Education & Student Affairs, MA
Our Alumni
Student affairs is an exciting field that promotes the growth and development of students in higher education, in and out of the classroom. The work of student affairs practitioners centers on supporting student success, from the point of access to colleges and universities, through their educational journey, and onto achievement of educational and developmental outcomes.
HESA's program approaches student affairs as a field where ensuring equitable outcomes for all students is a primary objective of our work, a principle that is integrated throughout coursework and co-curricular experiences and better prepares HESA graduates to serve as social justice advocates within higher education settings.
HESA also provides a variety of support services including workshops and mentorship in networking, interviewing and resume writing.
I chose to attend USF for graduate school because of the focus on equity and access in higher education and social justice. The university missions and values directly align with my life values, which was the most important to me when deciding what school I was going to attend...I would recommend USF to future higher education and student affairs practitioners because you get the opportunity to learn from the best professors, you get to gain experience in different student affairs departments, and you get to experience it all with your cohort whom will quickly become your family."
VERONICA PALAFOX
HESA Alumna
Examples of Career Options
Student Services Manager
Academic Success coach
Assistant Director of Student Life
Program Manager
Admission Assistant
Program Coordinator, Office of Multicultural Recruitment
HESA Graduate Paths
Pre-College Senior Resident Program Advisor, George Washington University (Washington, DC)
Community Outreach Coordinator, Lincoln Child Center (Oakland, CA)
Coordinator for Residential Life, California State University, Maritime (Vallejo, CA)
Assistant Director, LGBTQIA Resource Center, University of California, Davis (Davis, CA)
Admissions Counselor, California Institute of Integral Studies (San Francisco, CA)
Assistant Director for Campus Engagement, University of San Francisco (San Francisco, CA)
Resident Director, Loyola Marymount University (Los Angeles, CA)
Alumni Testimonials
Amiya Powell-Hodge, Higher Education and Student Affairs Alumni
WHAT WAS THE HIGHLIGHT OF YOUR PROGRAM?
The social justice education component is something that I value most about the HESA program. It adds meaning and purpose to the work I'm pursuing and allows me to see the bigger picture. Joining a program that would afford me the opportunity to merge theory and practice was essential to my decision to attend USF.
WHAT ADVICE DO YOU HAVE FOR PROSPECTIVE STUDENTS?
Make an informed decision. Think about what you want out of your graduate experience and don't settle for anything less. Choose a program that will aid in your professional development as well as your personal growth.
Maile Yee, Higher Education and Student Affairs Alumni
WHAT WAS THE HIGHLIGHT OF YOUR PROGRAM?
Being challenged in areas that I have not been challenged before. I appreciate the fieldwork experience and application of our studies into the field. It makes for a well-rounded experience, which I was looking for in a graduate program.
WHAT ADVICE DO YOU HAVE FOR PROSPECTIVE STUDENTS?
Research what experience you would like to have. Think about which course curriculum aligns with your values, what internship experience you want to have, where you want to live for the next two years, etc. Consider all aspects of your life and if your intended field of study and environment aligns with your dreams of graduate school.