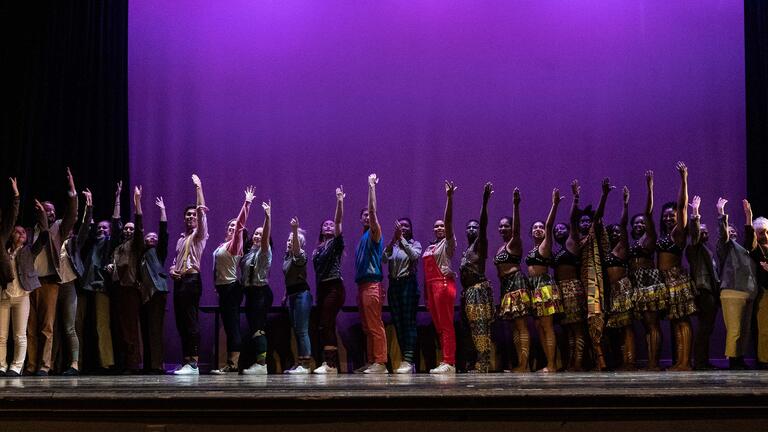 Performing Arts & Social Justice, BA
Careers
Our graduates leave USF having developed artistic, scholarly, and practical skills, as well as the ability to create the professional connections necessary to be a working artist.
Movement for Change
Clarissa Ko '16 started dancing at a young age. Through the support of teachers that encouraged her to create, choreograph, and direct her own pieces, she realized the richness and power of the arts.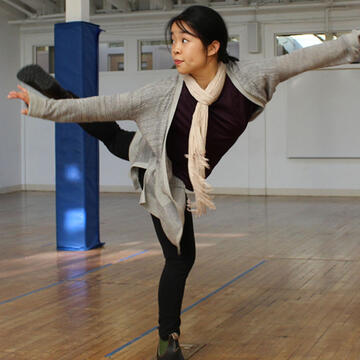 Employers
a partial list:
Professional Performer
Choreographer
Director
Recording Artist
Education/Outreach Coordinators
MA/MFA Graduate Students
Theater Technicians
Development Directors/Program Managers
Community Art Facilitators
Teaching Artists/Activists
Graduate Schools
a partial list:
Academy of Art University
ACX Audiobook Creation Exchange
Apple, Inc.
Avaya
Bad Unkl Sista
Beach Blanket Babylon
Belmar
Betfair US TVG Network
Competition Interactive
Design Within Reach
Imagination Theatre
Improbable Stage Company
Los Angeles Chamber Orchestra
Marin Ballet Co.
Rehabilitation Through the Arts
San Francisco Art Commission
San Francisco Arts Education Project
Saucey
Secession Art & Design
Segerstrom Center for the Arts
Sony Independent
The Young Agency
Theatre of Yugen
Uber
Upward Bound
Van Houten Music
WNYC FM
WWCE FM
Zumba
Zynga
Staging Justice
Nicky's time at USF prepared them for a career engaging critically with performance art and supporting underserved voices like their own within their community.