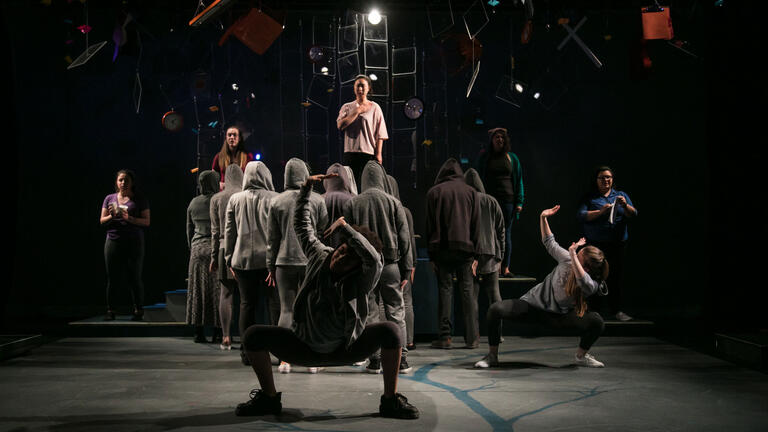 Performing Arts & Social Justice, BA
Theater
Major with Theater Concentration
Theater concentration courses in the Performing Arts and Social Justice (PASJ) major builds the foundation necessary to create theater in our changing world, by providing students with technical training, room for personal exploration and artistic expression, and the social and historical context in which theater is made.
San Francisco provides a unique laboratory in which our students engage the world. The goal of the major is to develop artists who are not only technically competent and versatile, but who have also explored the conceptual, compositional and creative processes underlying theater as an artistic form.
View Learning Outcomes and Degree Requirements
Theater Minor
Ideal for students who have a passion for theater, the minor allows students to specialize in either performance or technical theater/design.
View Learning Outcomes and Degree Requirements
Study Abroad
Students are encouraged to study abroad for a semester. There are many University Sponsored Study Abroad programs to choose from.