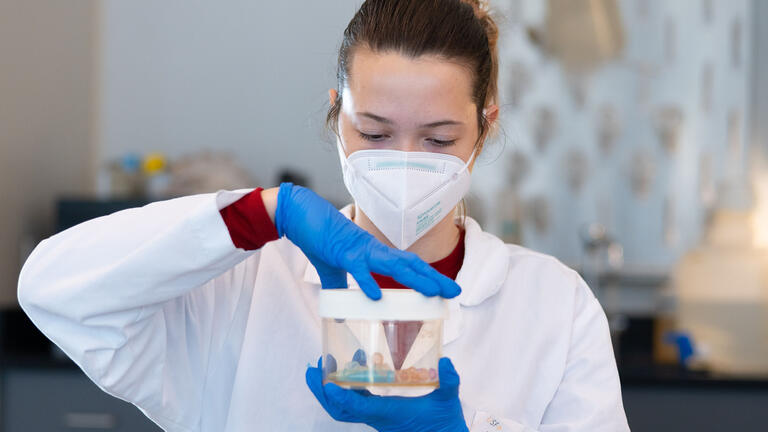 Biotechnology (4+1), BS/PSM
Earn a BS in biology and a PSM degree in biotechnology in five years. Combine molecular biology with the business and soft skills you need to succeed.
You begin taking Biotechnology PSM courses during the fourth year of your biology major. Core classes include biotech science and bio-entrepreneurship to provide you with both research and workplace experience. You then take 22-28 units during your +1 year, compared to 38 units for two-year students. You'll gain valuable work experience during the industry internship in one of the over 200 private and public biotech companies thriving around the San Francisco Bay Area.
Over 90% job placement or PhD program from our last three Biotechnology PSM cohorts.
Who Can Apply?
The program is open to current USF Biology majors only. Apply in the spring semester of your junior year. A 3.0 GPA is required in both your biology major and cumulative GPA.
How to Apply
Please include:
two letters of recommendation - including one from a Biology department faculty member recommenders can email directly to program manager, Luwei Xie at lxie3@usfca.edu.
no GRE scores required
resume or cv
personal statement (around 2 pages, double-spaced): discuss your background and interests, any work or research experience, your interest in the biotechnology field, and any information about why you are a good candidate for this program)
Email your application to Luwei Xie at lxie3@usfca.edu by March 1, 2023. If you have any questions about the 4+1 program or the application process, feel free to email Luwei Xie.
There are no upcoming events at this time.
Christina Tzagarakis-Foster, Program Director
2130 Fulton St.
San Francisco, CA 94117-1080