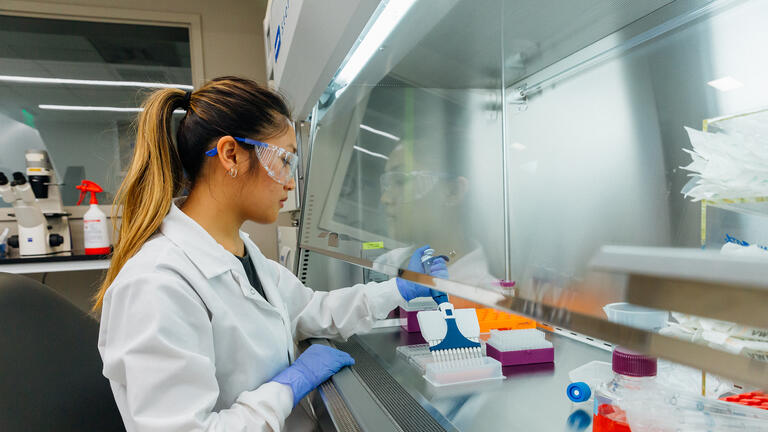 Biotechnology, PSM
Career Outcomes
Our graduates take advantage of being in the Bay Area — the largest biotech cluster in the country — and now work with many established biotech companies, as well as start-ups, that are using cutting-edge technology to shape the future.
Sarah Ives PSM
Sarah Ives and Jacob Glanville, Master's Program Board Member, are working to make the world a healthier place.
How did the program help grow your career?
Esteban Tascon
Image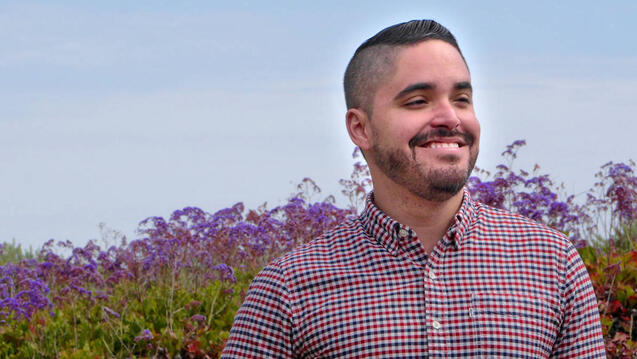 "The program gave me a wider perspective of the industry allowing me to see aspects beyond science like legal health authority regulations, international law, bioethics, among others that I was not aware of at the time. Working in a global organization, it's important to understand regulations for different zones, such as EMA and FDA, and how healthcare is provided differently in the UK than in America, which was important to know as a Genentech employee. With this, I have been able to tailor my resume to pursue other opportunities in the company that allow me to continue to help our patients under different roles than production."
Poojan Suri
Image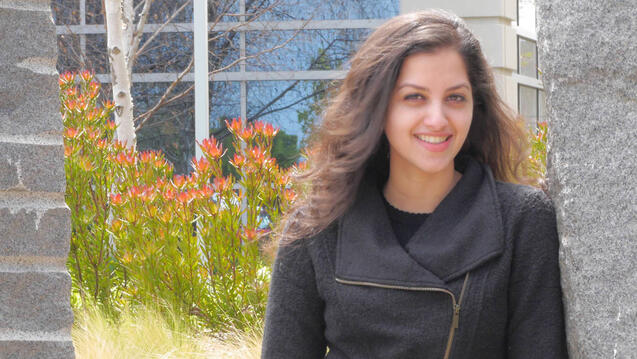 "Within this biotech network, our alumni have also created a good reputation for the program and that is what drives the scientists to keep coming back to the program to recruit more students. I was fortunate to be able to intern at the Blood Systems Research Institute and EpiBiome; each internship was an insight into the industry, an added personal reference on my resume, and a stepping stone to getting my job with Annexon."
Stephanie Martin
Image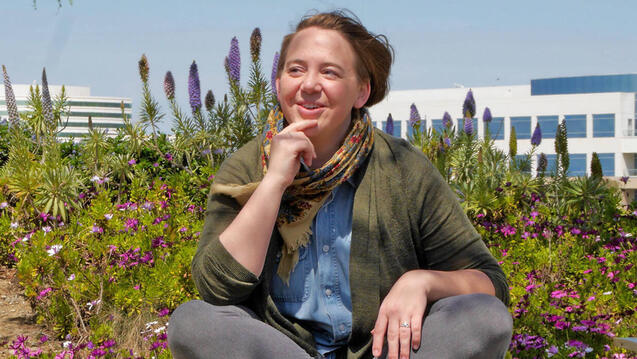 "Along with helping me to begin a professional network, it also gave me the foundational knowledge I needed to secure my job through courses and projects. Labs in the biotech program gave me the time and space to practice technical skills, which I now use everyday at work, such as Polymerase chain reaction (PCR) and restriction digest cloning. The program allowed me to design my own projects to apply those skills."
Employers
A partial list:
Ab Initio Biotherapeutics
Annexon Biosciences
Atreca
Audentes Therapeutics
CERo Therapeutics
Counsyl
CytomX Therapeutics
Distributed Bio
Epibiome
Encoded Genomics
Quest Diagnostics
NKarta Therapeutics
Tizona Therapeutics
Christina Tzagarakis-Foster, Program Director
2130 Fulton St.
San Francisco, CA 94117-1080