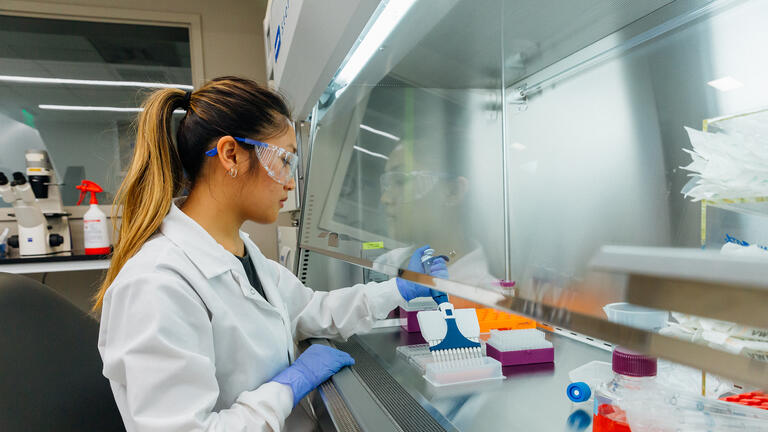 Biotechnology, PSM
Internships
The San Francisco Bay Area is at the center of biotechnology in the United States. Internships are a key feature of the program – all students complete a capstone internship course.
Studying in the Global Hub of Biotechnology
All my internships were through my advisers. They already have a professional network and are a source for companies to recruit students. For example, an industry connection working for a company like Amgen who is looking to hire student interns might reach out to an adviser at USF, who will then forward resumes of interested students."
— Poojan Suri
Internship Placements
A select list:
Alector
Annexon
Applied StemCell
Benchling
Biopharma Connections
Celltheon
Centivax
Charles River Laboratory
CODA Therapeutics
Denali
Distributed Bio
DNALite
Exact Sciences
PACT Pharma
Roche
SafeTraces
Sinopharm
Spotlight Therapeutics
Thermo Fisher
Christina Tzagarakis-Foster, Program Director
2130 Fulton St.
San Francisco, CA 94117-1080