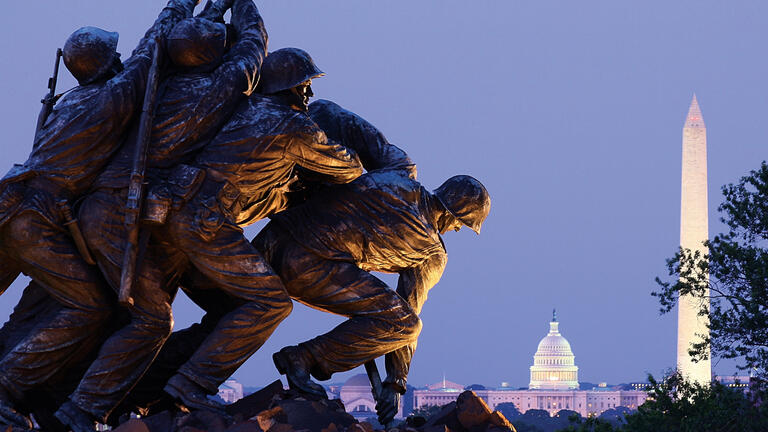 Public Leadership, MA
Newmark Fellows
Since the inaugural cohort started the program in 2018, more than three dozen students have received support through the Newmark Fellowship program, made possible by the generous support of the Craig Newmark Foundation.
Each of these students are veterans or military family members with a proven track record of service who are seeking to continue that service in their communities. All applicants for the MA in Public Leadership program who meet the service criteria are automatically considered for the Newmark Fellowship. We are honored to introduce you to some of the recipients below:
Amy Bushatz
Image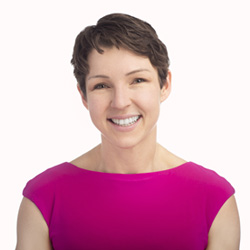 Executive Editor of Military.com
A longtime journalist, Amy is a subject matter expert in military, veteran and military dependent personnel issues and policies. Amy and her husband Luke, a current member of the Alaska Army National Guard who left active duty in 2016, live near Anchorage, Alaska with their two children. Amy is a founder of Humans Outside, a project started with her husband to help motivate people to get excited about outdoor activities. She is a graduate of Thomas Edison State University with a B.A. in Communication. 2019 George W. Bush Institute Stand-To Veteran Leadership Program fellow.
Christie Cavaliere
Image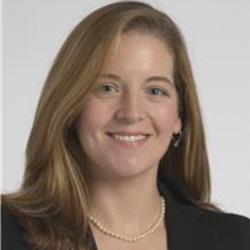 Military spouse and plastic surgeon at Louis Stokes Cleveland VA Medical Center
Dr. Cavaliere completed her undergraduate degree in Microbiology at the University of Michigan in 1990. She went on to Yale University School of Medicine and graduated in 1998. After graduation she stayed on as a staff plastic surgeon at the University of Michigan and the Ann Arbor VA. Dr. Cavaliere and her family moved to Northern California in 2008 where her husband carried out his military service with the United States Air Force. During that time, Dr. Cavaliere worked as a staff plastic surgeon at a VA Medical Center and worked as a volunteer surgeon at David Grant Medical Center/ Travis AFB. In 2010 Dr. Cavaliere joined the plastic surgery staff at the Cleveland Clinic.
Gaby Cavins
Image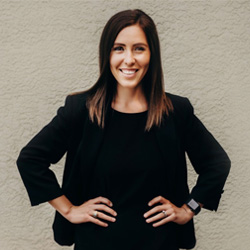 Chair of the Board for the California Breastfeeding Coalition and the Executive Director of Military Birth Resource Network and Postpartum Coalition
Cavins served in the US Navy for five years as a surface warfare officer. She has also written about her experiences as a military mother. She holds a B.S. in Political Science and Government from the United States Naval Academy.
George Chewning
Image
Deputy Director at the Beeck Center for Social Impact at Georgetown University
Chewning previously served as a Presidential Innovation Fellow and on the San Francisco Veterans Affairs Commission. Graduating with honors from the United States Military Academy in 2011, Chewning served his nation in the Army over the course of five years, attaining the rank of Captain. Following this, he entered George Washington University's School of Business, and, after two years of taking classes and working as a legislative director for a nonprofit, he earned his MBA.
Alex Cornell Du Houx
Image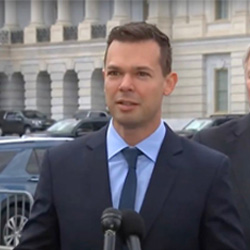 President and Co-Founder of Elected Officials to Protect America
Cornell Du Houx joined the Marine Reserves out of high school and was deployed to Fallujah as an assaultman. He graduated from Bowdoin College with a BA in Government and Legal Studies. In 2008, Cornell Du Houx was elected to the Maine House of Representatives and quickly became one of its most active members. He established, with the Truman National Security Project Operation Free, a coalition of veterans and national security organizations to raise awareness of the danger to national security posed by climate change and oil dependence. Cornell Du Houx continues to serve as a Navy Reservist.
Janessa Goldbeck
Image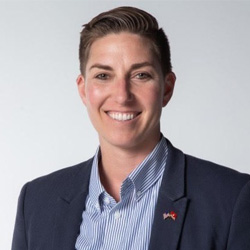 Chief Executive Officer of the Vet Voice Foundation and a former congressional candidate
A Marine veteran, Janessa previously led teams overseas as a Combat Engineer Officer, managing a variety of engineering, logistics, and explosive ordnance disposal missions. As an experienced trainer, Janessa has designed and led online organizing, advocacy, and communications workshops for many community organizers and non-profit organizations. Janessa graduated Northwestern University with a B.S. in Journalism and African Studies. Her work focuses on finding solutions to make the world a safer and more equitable place. Janessa lives in her hometown of San Diego, CA.
Reyn Kaupiko
Image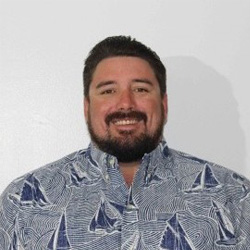 Appointee on the US Veterans Affairs Advisory Committee on Tribal and Indian Affairs and on the Hawaii State Veterans Advisory Board
Kaupiko is a native of Honolulu Hawaii who grew up on the eastern side of the island of Oahu.  Reyn earned and accepted an admittance to the United States Naval Academy in 2004. Upon graduation he went on to serve as a Surface Warfare officer onboard the USS Wasp LHD-1 and the USS Nimitz CVN-68.   In 2013, Reyn discharged from the United States Navy and returned home to Hawaii where he entered construction as an engineer.  In 2015 he went back to school for his master's in business administration at the University of Hawaii entering their night program, in 2017 he graduated with his MBA.  Upon graduation he took a job with Young Brothers becoming the youngest port manager for the company.
Saif Khan
Image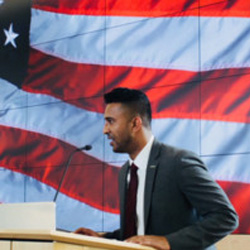 Chief of Staff of the United States Selective Service System
Khan is an Iraq War Veteran who served as a Combat Engineer in Mosul, Iraq from 2004 to 2005. Khan is a graduate of the Virginia Commonwealth University with a B.A. in Political Science. He received his J.D. from George Washington University in 2016.
Rudy Soto
Image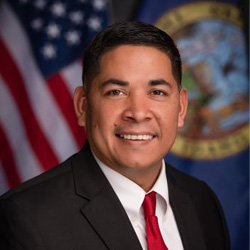 USDA Rural Development State Director for Idaho
Soto is a member of the Shoshone-Bannock Tribes of the Fort Hall Reservation of Idaho and the son of a Mexican immigrant. A former congressional candidate in Idaho and congressional staff member, Soto served as an enlisted field artilleryman and military policeman in the U.S. Army National Guard from 2008-2018. In 2010 he received his BA from Portland State University where he served as student body president.
Donald Sparks
Image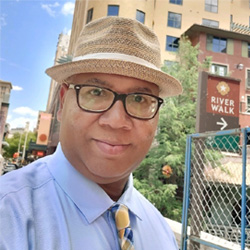 Communications Manager in the Communications and Engagement Department of San Antonio, Texas
Sparks served as a Senior Public Relations Manager for the U.S. Army and U.S. Special Operations Command Europe, as a Public Affairs Specialist at U.S. Army South, and has served in other public relations roles in different branches of the armed forces. He holds a Bachelor of Science in Communications and Media Studies from Excelsior College, and a Master of Arts in Leadership Studies from the University of Texas at San Antonio.
Ricardo Villareal
Image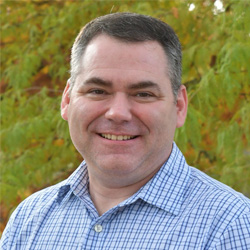 Director of Philanthropy and Community Relations at the South Texas Chapter of the American College of Healthcare executives
Villareal is a former congressional candidate in Texas, a US army veteran, and a doctor. Villareal is a graduate from UC Berkeley with a Master's in Public Affairs, a graduate from Golden Gate University with a Master of Science in Leadership and Business Analytics, a graduate of Our Lady of the Lake University with a M.B.A in Healthcare Management, and a graduate of Universidad Autónoma de Guadalajara with an M.D.
Leanne Wheeler
Image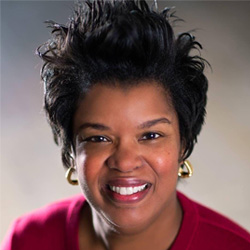 Founder and Principal of The Wheeler Advisory Group
Wheeler currently serves on the Colorado Criminal Justice Reform Coalition Board of Directors, the Colorado Coalition for the Homeless Board of Directors, the Colorado Department of Transportation Nonattainment Area Air Pollution Mitigation Enterprise Board, and is the former Chair of the Sturm Specialty in Military Psychology Advisory Council. She is a decorated US Air Force Veteran of Operation Desert Storm. Wheeler holds an Associate Degree in Applied Science in Electronic Systems Engineering Technology from the Community College of the Air Force and a Bachelor of Science Degree in Computer Information Systems from Regis University.