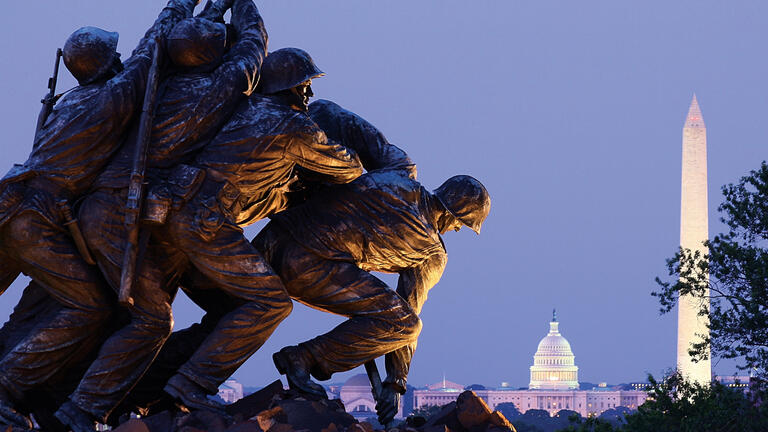 Public Leadership, MA
Program Overview
The Master of Arts in Public Leadership is a 32-unit program that uses a hybrid approach, combining online courses with five on-site seminars. Students have the option of completing the program in either one or two years.
Students learn how to target, develop, and deliver political messages. The curriculum includes courses in ethics, leadership, and public policy, preparing students for ethical and informed public service.
During the capstone project, students create an in-depth plan combining their work in the program with their goals for service. This can take many forms, from a campaign plan for a district or state election to a strategic plan for a non-profit. Students are required to present their capstone to thought leaders and practitioners from the campaign, media, and non-profit spheres.
Schedule
This year-round program includes five 8-week modules across the fall, spring, and summer semesters. Students travel to San Francisco or Washington, D.C. at the beginning of each session to attend core classes and specialized workshops. Full-time students complete the program in 21 months and students on the accelerated track complete the program in 12 months.
Fall Semester
Intersession
Weekend in August
8-Week Module
Mid-August to Mid-October
Intersession
Weekend in October
8-Week Module
Mid-October to Mid-December
Spring semester
Intersession
Weekend in January
8-Week Module
Mid-January to Mid-March
Intersession
Weekend in March
8-Week Module
Mid-March to Mid-May
Summer semester
Intersession
Weekend in Late May or Early June
8-Week Module
Early June to Early August
Full-Time Track
Over the course of 21 months, students on the full-time track take one 3-credit course per 8-week module and one 1-credit intersession course per semester.
Accelerated Track
Over the course of 12 months, students on the accelerated track take two 3-credit courses per 8-week module and up to two 1-credit intersession courses per semester.