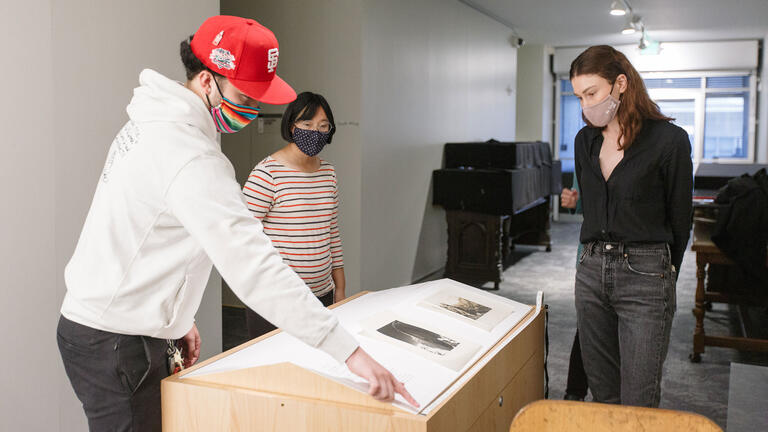 Museum Studies, MA
Financial Aid
Many students pay for graduate school through a mix of savings, program scholarships, external scholarships, part-time jobs, and loans. Read more about these various funding sources below.
Program Scholarships
We offer a limited number of merit-based scholarships to incoming students on a competitive basis. There is no separate application for these one-time scholarships; students are automatically considered for these scholarships when they submit their application for admission. Scholarships are limited in number, vary in amount, and cover only part of tuition costs. If a scholarship is awarded, the amount will be indicated in the admission letter.
The Dean's Scholarship
The Dean's Scholarship grants recipients compensation for research and for conference travel. Additional benefits include the Dean's Scholar kickoff and reception, connection with other Dean's Scholars and with leaders across the college, and the chance to serve as program representatives to USF donors and Development initiatives.
To be considered for the $15,000 Dean's Scholarship towards their first year of tuition, students must apply by the program's priority deadline.
External Scholarships
Read more about outside scholarships on the Financial Aid Webpage.
Part-Time Jobs
While our program does not offer teaching assistantship jobs, on-campus student employment opportunities are available. Learn more about how to apply for student jobs.
Internships
Our program has an internship requirement. Whether the internships are paid or unpaid is determined by the external companies or organizations that offer them.
Loans
If you think you may need additional funds to cover the full cost of your education, consider applying for a federal or private education loan. More information on loans may be found on the Financial Aid webpage.