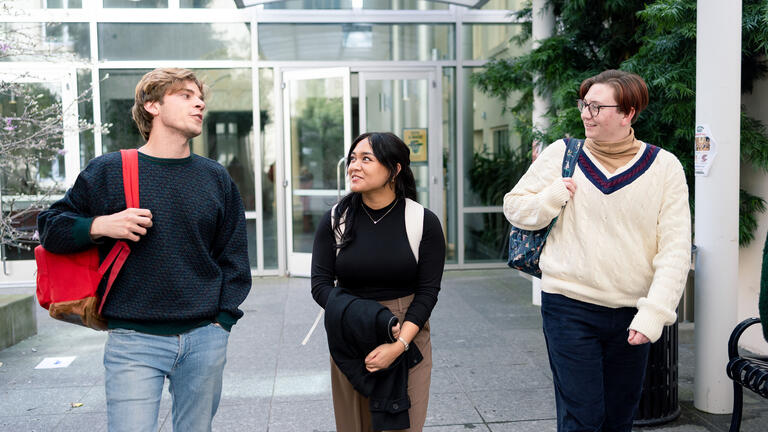 Museum Studies, MA
Frequently Asked Questions
Our students have very diverse academic backgrounds with undergraduate degrees in areas as wide-ranging as anthropology, art history, biology, business, environmental science, history, English, journalism, psychology, sociology, photography, design, chemistry, law, and education.

The Museum Studies MA Program prides itself on its small class sizes and in the individualized attention it is able to provide students. Most incoming cohorts are between 22-25 students.

Students range in age (some have just graduated college while others have practiced professionally for decades!) We have students come to the program from all over California, the United States, and the world.

No– but professional experience is taken into consideration and favored during the application review process. While the admissions committee prefers to see work, volunteer, or internship experiences at a museum or cultural organization on an applicant's resume, we understand that applicants have different professional backgrounds and not all applicants will have had the opportunity to pursue internships or jobs within museums or cultural organizations.

Academic scholarships are available and awarded based on your academic record as well as other scholarly achievements. There is no additional application for these funds, and you are automatically considered for them when you apply to the program.

We do not have teaching fellowships within our program, but USF has many on-campus positions available for graduate students for which you will be eligible to apply. Learn more about financing your education

We graduated our first museum studies graduate cohort in December 2014. We are proud that 90 percent are currently employed in museums or related organizations. These alumni currently hold positions as curators, registrars, librarians, exhibition designers, museum educators, collections managers and more! For more information on the amazing work our students and alumni have accomplished, please visit our blog.