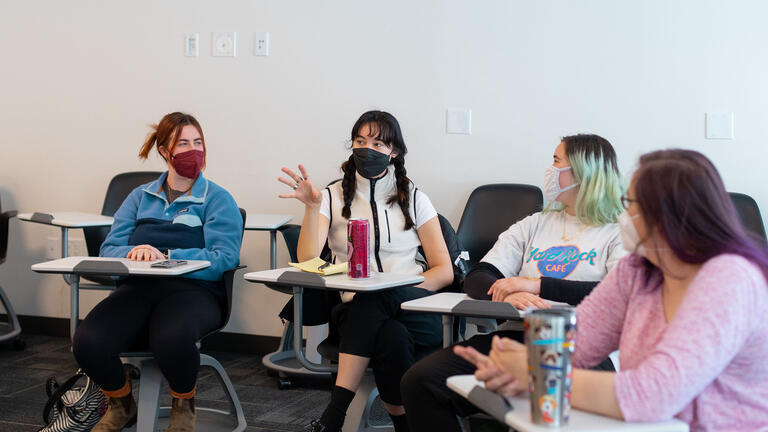 PUBLIC HEALTH, MPH
Applied Epidemiology & Population Health Methods Concentration
What is Applied Epidemiology & Population Health Methods?
The MPH Applied Epidemiology & Population Health Methods concentration prepares students for real-world application of epidemiology principles and techniques to address public health problems in the community. Students learn to assess the frequency, distribution, and determinants of population health through traditional and innovative epidemiologic methodologies. This concentration provides training in quantitative and analytical methods and evidence-based strategies to address public health issues. 
With rigorous methodological training in epidemiology, biostatistics, and research methods, students will apply skills in survey research, geographic information system (GIS) mapping, and data management and visualization. This rigorous training is paired with teaching through a social justice lens with a focus on reducing health disparities, promoting health equity, and improving population health, especially among historically and systemically disadvantaged communities. Students gain a highly marketable skill set for employment in public and private sectors.
Learning Outcomes & Degree Requirements
Program Highlights
Open to students with a Baccalaureate degree in any field from an accredited institution.
The MPH Applied Epidemiology and Population Health Methods concentration requires 43 credits to graduate.
Courses are offered in person year round one evening per week over the course of two years. Courses meet in person one week and online the alternating week. Off-site assignments are conducted during the weeks that you're not attending class in person.
Offers advanced coursework in epidemiology methods, data management and visualization, survey methods, public health surveillance, and spatial analysis.
Program emphasizes analysis, interpretation and presentation of real world data to address community health problems.
Concentration Competencies
Apply advanced epidemiological thinking to explain causes and correlations of health and disease.
Select appropriate tools and methodologies to prepare, manage, and disseminate public health findings to stakeholders.
Conduct intermediate and advanced descriptive and inferential statistical analyses to address health inequities.
Implement survey methodologies to assess health-related needs in historically and systemically disadvantaged communities.
Use geospatial information technology tools and strategies to map and analyze spatial distributions of public health data.