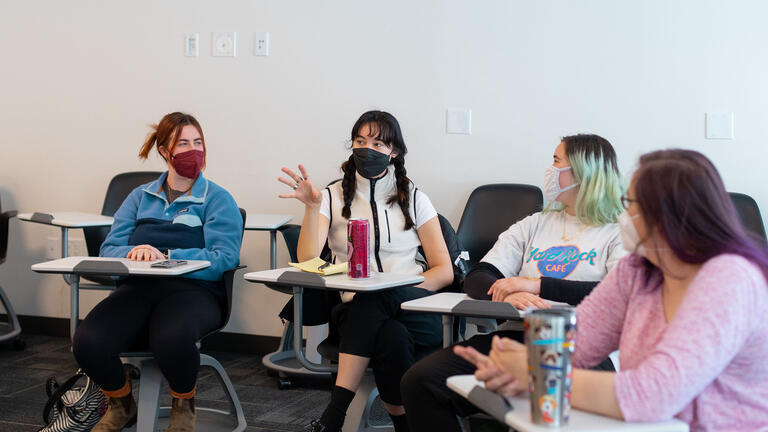 Public Health, MPH
Applied Practice and Integrated Learning Experience
During the Master of Public Health program's second year, we guide you through the culminating experiences that demonstrate key MPH competencies.
Gain real-world practice through the Applied Practice Experience (APEX) internships at public health-related settings throughout California and several other states. The APEX gives students direct, hands-on experience comparable to a career position that would be suitable for someone with an advanced public health degree. Regardless of their concentration, all our MPH students are required to complete 250 hours of applied practice. In place of a research-based thesis, students complete an Integrated Learning Experience (ILEX), a capstone paper that demonstrates synthesis of public health competencies.
250 hours of applied practice experience are required for all concentrations.
To support students as they prepare for and complete their culminating experiences, our MPH program offers:
Free self-directed three-semester APEX preparation course
Over 150 community partners who serve as APEX preceptors
Conversations with local leaders and experts from around the world
Resume-building and cover letter workshop
Faculty APEX Director to serve as students' guide and resource
Support provided during one-on-one practice advising sessions with internship instructors and mentors
Health Professions Day, which follows a professional conference-style with poster and oral presentations made by graduating students
MPH Culminating Experiences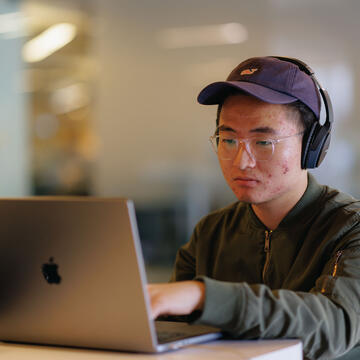 Step 1
Applied Practice Experience (APEX) Preparation
A self-directed online course through which you gain knowledge and skills needed for success in the APEX.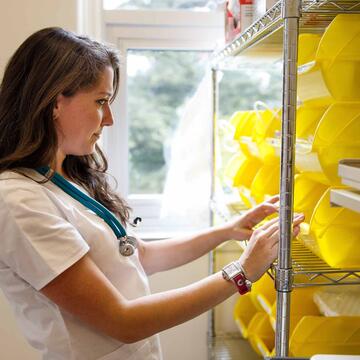 Step 2
APEX 1 & APEX 2
Synthesis and application of the core MPH coursework in which students apply theory, knowledge, and skills in the public health-related practice setting in a 250 hour internship.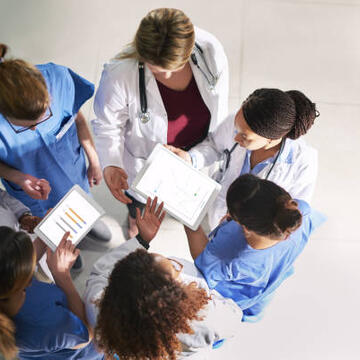 Step 3
APEX Products
Two tangible products that fill an identified need with the partner agency where the practice takes place. Examples include: Needs Assessments, Program Design or Evaluation, Grant Proposals, Applied Research, Health Promotion, and more.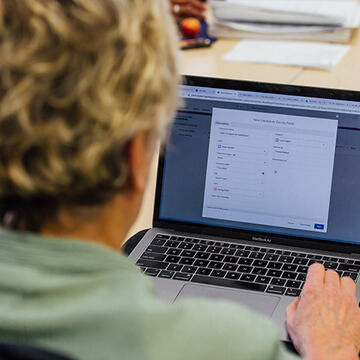 Step 4
Integrative Learning Experience (ILEX) Paper
A high-quality written product appropriate for the student's short and longer-term objectives that demonstrates synthesis of foundational and concentration competencies.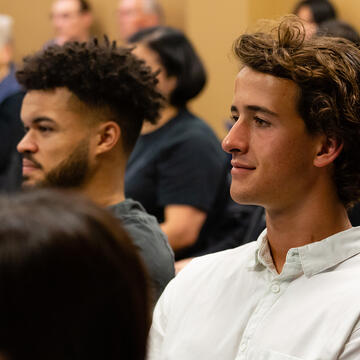 Step 5
Integrative Learning Experience (ILEX) Oral Presentation
Presentation to diverse audiences on ILEX topics. For most students, this is a podium presentation at Health Professions Day (HPD) in August, or a prerecorded presentation if unable to attend HPD.
The MPH program has allowed me to build on experiences I had in the field and gain a better understanding of how the competencies work individually and cohesively. I have been able to directly use assignments in class with my work."
MPH Alumni '21
Applied Practice Experience Placements
Below is a sample of organizations where our students have completed their Applied Practice Experience.
Become a Community Partner
If your organization is interested in becoming a USF community partner, please contact Dr. Dory Escobar at descobar4@usfca.edu.