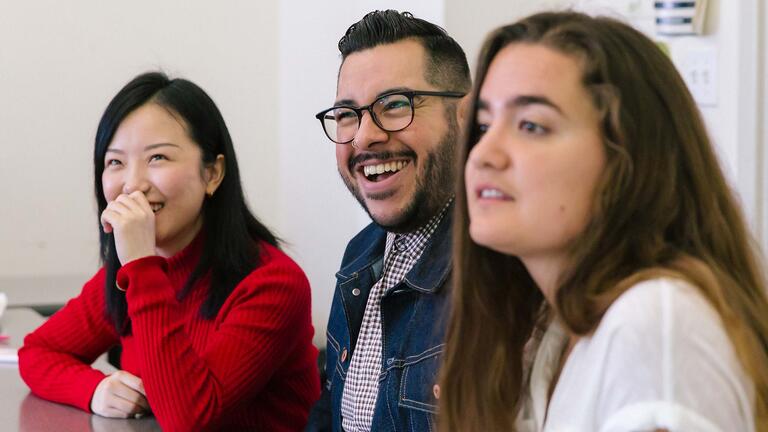 Clinical Psychology, PsyD
Our Students
Elsie Arias
Image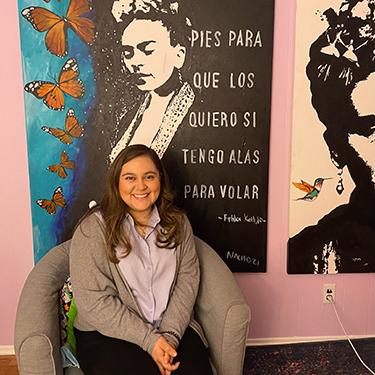 I am currently a second-year student in the PsyD program at the University of San Francisco. Born and raised in the Bay Area and graduated from San Francisco State University in 2017. Before attending graduate school, working at community-based agencies that provided mental health and legal services to marginalized Latinx populations in Oakland, inspired me to become a bilingual clinical psychologist.
The USF PsyD program's emphasis on social justice and mission to serve underserved communities was a key factor in my decision. In addition to the program's mission, the Latinx representation amongst program faculty was directly aligned with my goal of becoming a bilingual clinical psychologist.
By learning and shadowing bilingual clinicians and professors, I am receiving one-of-a-kind training and education. In the future, I hope to serve Latinx, Spanish-speaking immigrants, and asylum seekers who are undergoing the legal immigration process.
Taking advantage of the supplemental clinical training opportunity at the pilot program with ALAS, I am bringing necessary cultural sensitivity mental health services to underserved populations. I am honored to work alongside an agency and USF professors that prioritize and support the needs of this population.
I feel proud to utilize my cultural background and bilingual skills to connect and serve Latinx individuals who seek mental health services.
At ALAS, I've had the unique experience of training and learning about clinical topics with an emphasis on culturally responsive lens.
Karina Diaz
Image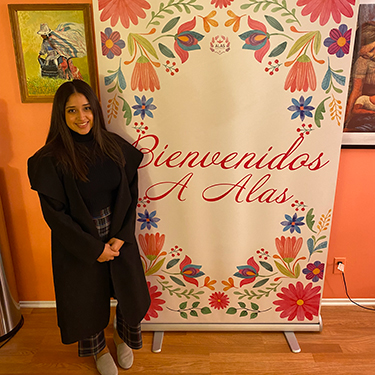 I grew up in Richmond, California. I come from a small Latinx family that taught me to be independent and allowed me to grow into an empathetic, strong, and trustworthy person.
I joined the USF PsyD program because of its strong emphasis on social justice and to work alongside Dr. Martínez and Dr. Garcia. They provide opportunities to serve marginalized Latinx individuals.
Since a young age, I knew I wanted to do more with my privileges, including speaking two languages and being a U.S. citizen.
I have been immensely grateful to have interned at ALAS pilot program. I am working directly with adults, providing individualized psychotherapy in Spanish, and connecting them to resources that range from tutoring for their children, community volunteer work, food drives for families, and more. I have been fortunate to develop my clinical skills in Spanish thanks to the supervision of Dr. Martínez. Training at ALAS has given me a strong foundation to support my future Latinx clients by providing culturally responsive care in Spanish and being able to collaborate with community members. ALAS welcomed me with open arms. I never felt like an outsider. I have a quiet and unique space to meet with my clients to make them feel at home with themes and colorful décor to keep the room vibrant and reflective of our culture.