Campus Life
Students Celebrate College Life — in Person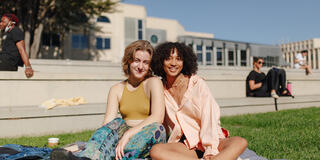 What's the best part of being back at USF? Some say it's the city and all it has to offer. Others say it's getting involved in campus activities again.
Maya Ballard '25 (left), a data science major, said she went on a mural tour in the Mission and walked through alleyways of art. "Another time, we spent eight hours in the SFMOMA and they had to kick us out because they were closing."
Mila Danilov '25 (right), a media studies major, remembers a Summer Salt concert at the Great American Music Hall. "There's nothing like live music in the city," she said.
Image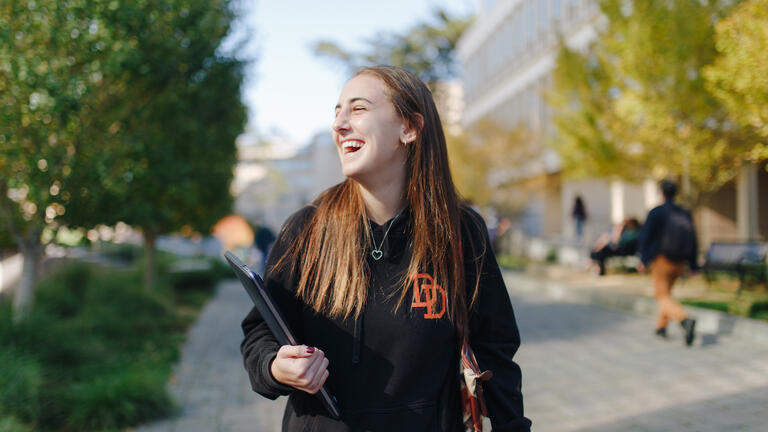 Maya Ayed '22, a marketing major, organized a retreat for the Women in Business Club. "It was amazing to spend time with such inspiring women for an in-person event," she said. "We could feel each other's energy for the first time outside of the virtual world."
Image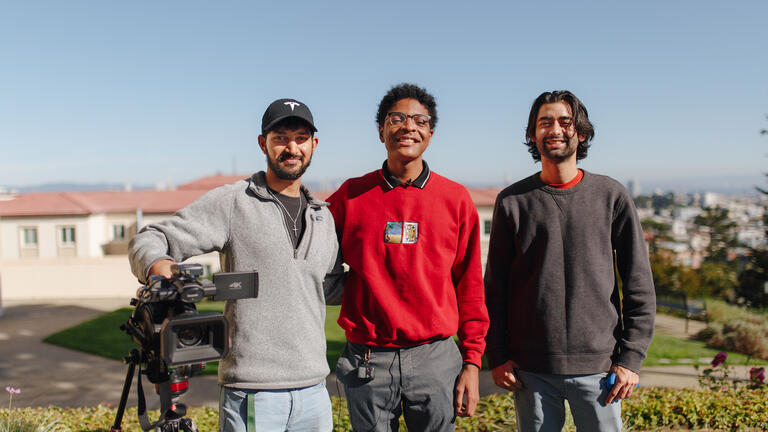 Media studies majors Deep Singh '22 (left), Cencere Baker '23 (center), and Hersh Singh '23 (right) shared three highlights from life on campus.
Deep Singh DJed at radio station KUSF. "I was interning, and they asked me if I wanted to do a show," he said. "I played mostly classic rock."
Baker attended Super Smash Bros each week in University Center. His go-to character: Pikachu. "It's always great to meet new people and just have some fun," he said.
Hersh Singh, who transferred to USF this semester, said his favorite memory is the Involvement Fair. "It really felt like I belonged here, and that there were so many ways for me to get involved and meet people."
Image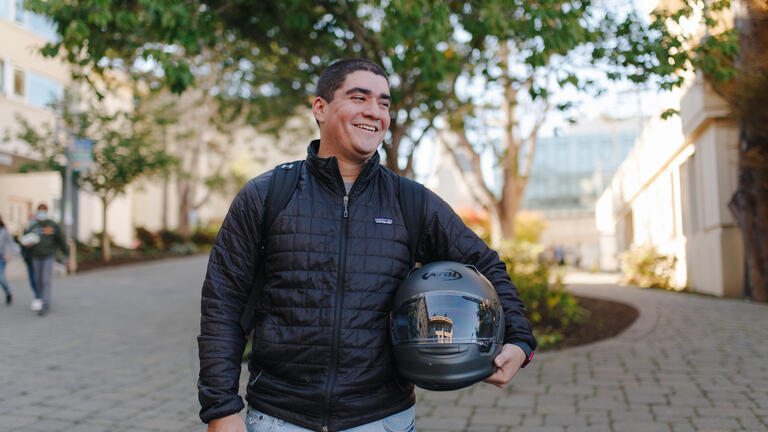 Cristian Rodriguez '23, a sociology major, got a motorcycle this semester. "I love to ride around the Marina and down the Great Highway," he said. "Wherever there aren't too many stop signs."
Image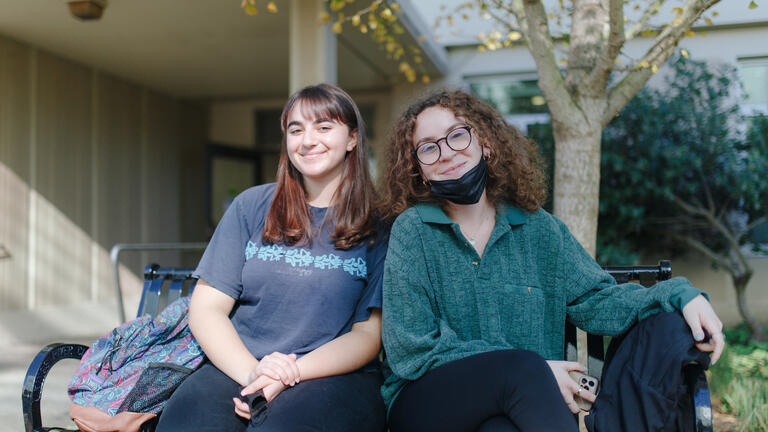 Phoebe Perkins '25 (left), a politics major, said her favorite memory this semester was the de Young Museum in Golden Gate Park. "I don't usually love modern art, but the collection at the de Young is the perfect mix of what I like."
Fellow politics major Melissa Quintana '25 (right) loved going to Marshall's Beach with her friends. "It's so rewarding to climb up the hill and see the Golden Gate Bridge, especially at night," she said.
Image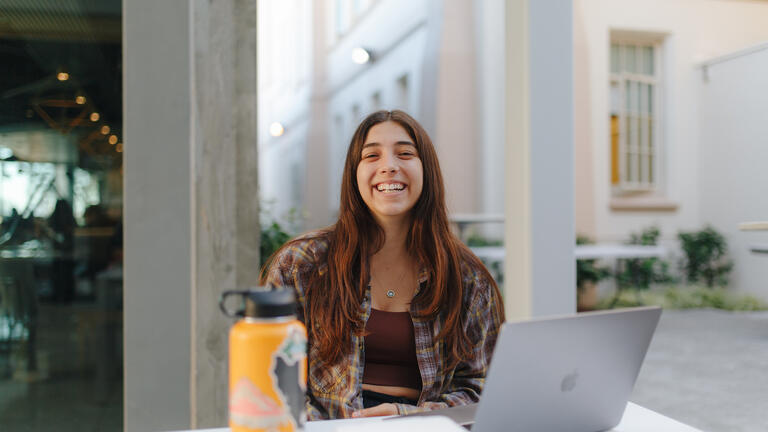 For Bianca Montevani '23, another politics major, Golden Gate Park is the place to be. "There's always something to do. I've watched volleyball games. I love people watching and dog watching," she said. "I feel like I can center myself there."
Image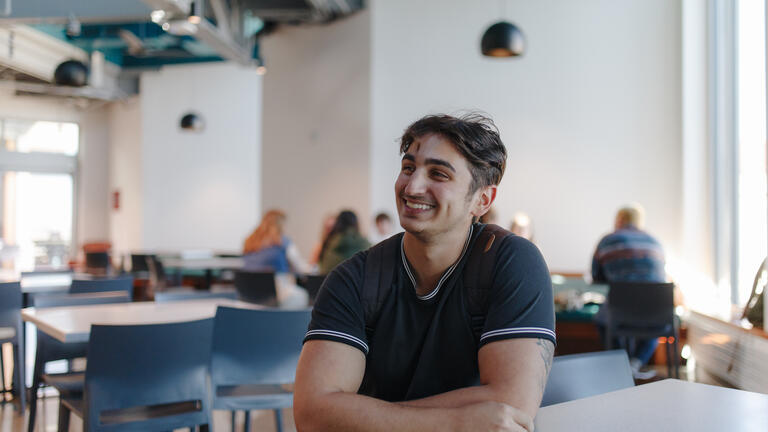 Cameron Deputy '22, a computer science major, said, "I went to the first-ever banh mi location in SF. It's called L&G Vietnamese Sandwich and you can just taste the quality of their sandwiches, they're so fresh."
Image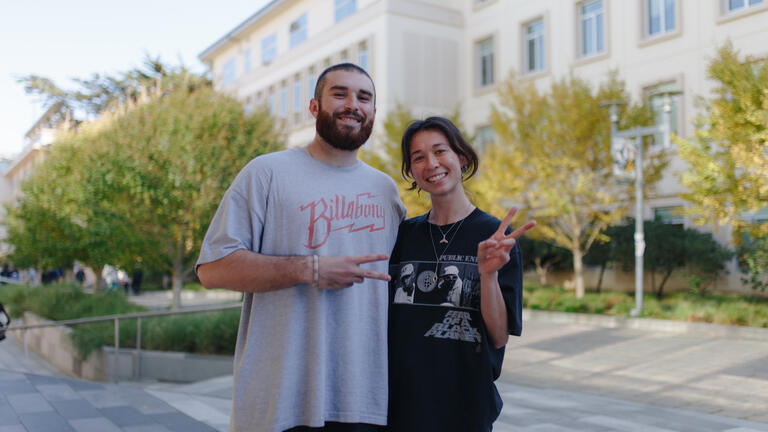 Megan Pump '23, an environmental studies major, had two words: "Outside Lands."
Thomas Ostrowski '22, an international business major, agreed. "I love that everybody came out together, the weather was nice, and everybody was so friendly," he said. "It felt great to see so many USF people partying to live music together."
Image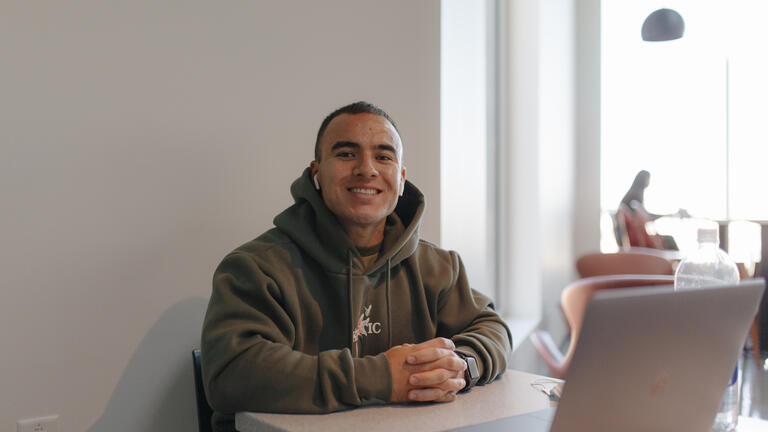 Mason Limtiaco '22, a computer science major and ROTC member, said he enjoys running in the park. "My best memories are probably running with the guys from here to Spreckels Lake and back. It's a great way for us to bond and get out in the fresh air."