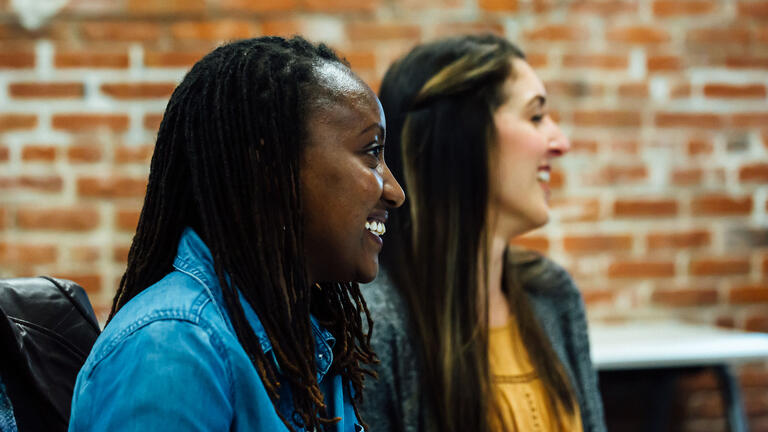 CENTER FOR HUMANIZING EDUCATION AND RESEARCH (C-HER)
Faculty
Shabnam Koirala-Azad, PhD
Dean of Education
Image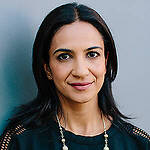 Dean Shabnam Koirala-Azad explores social and educational (in)equities through a transnational lens. Through ethnography and participatory research, her work critically examines the experiences of South Asian students and families in schools and society, as they experience shifting identities and navigate through structural inequities in various geographic, social and political spaces. By examining their realities in both home and host country contexts, she offers new ideas for transnational social action and highlights methodologies that directly address concerns with power and representation. As a mother-scholar, she is also interested in scholarship with an asset-based understanding of how mothering enriches careers in academia.
Xornam Sellina Apedoe
Associate Professor, Learning and Instruction
Image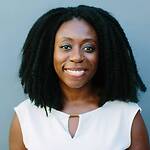 Xornam Apedoe is an associate professor in the Department of Learning and Instruction at the University of San Francisco. Her research has generally been focused on new areas of STEM learning (e.g., how to integrate engineering into science classrooms) and strategies for addressing the inequities of who participates in STEM+C (computer science) learning environments (e.g., the use of real-world design problems that both deepen science and are compelling topics to diverse students). She has a PhD in Instructional Technology from the University of Georgia, and was awarded the Director's Post Doctoral Research Fellowship at the Learning Research & Development Center at the University of Pittsburgh.
Patrick Camangian
Associate Professor, Teacher Education
Image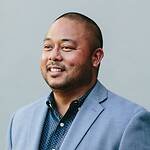 Patrick Camangian is an associate professor in the Teacher Education Department at the University of San Francisco. He has been an English teacher since 1999, beginning in the Los Angeles Unified School District where he was awarded "Most Inspirational Teacher" by former mayor Richard Riordan and the school's student body. Professor Camangian currently volunteers in the Oakland Unified School District teaching English. He has collaborated with groups such as California's People's Education Movement, the Education for Liberation national network, and San Francisco's Teachers 4 Social Justice.
Daniela Dominguez
Assistant Professor and Marriage and Family Therapy Program Coordinator, Santa Rosa Campus
Image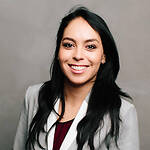 Dr. Daniela Domínguez is an assistant professor in the counseling psychology department, where she coordinates the Marriage and Family Therapy program at the Santa Rosa Location. She is also the research director at the Hanna Institute in Sonoma Valley. As a licensed psychologist, Dr. Domínguez works in the area of Latino/X mental health, immigration concerns, and LGBTQIA+ matters. Previously, her program of research has focused on understanding how immigrants cope with risks, threats, demands, and stress, and uses specific strategies to draw upon resiliencies to achieve positive health.
Emma Fuentes
Associate Professor, International And Multicultural Education; Department Chairperson
Image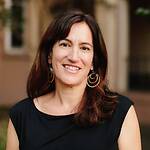 Dr. Emma Fuentes' research includes Urban Education; educational experiences of Latino students; immigration and education; bilingual education; unequal opportunity and access within US public schools; community organizing for school change; school and community partnerships. She is interested in equity-minded school reform; cultural citizenship; race and identity; social and cultural theory; qualitative approaches to research (participatory action research, critical ethnography).
Danfeng Koon
Co-Director, Transformative School Leadership Program, Assistant Professor, Leadership Studies
Image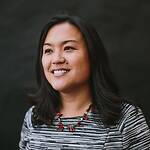 Danfeng Soto-Vigil Koon is an Assistant Professor in the Leadership Studies department in the School of Education and the Faculty Co-Director of the Transformative School Leadership Program. Her research focuses on educational law and policy as a site of contestation and explores the ways that education law and policy further or impede efforts to create a more just society. Her passion and commitment to public education are informed by her work as an educator, lawyer, and organizer. Her courses provide educators and aspiring leaders with an opportunity to better understand the political and economic foundations of the educational systems they work within and against. Towards this goal, she teaches courses in Social Critical Theoretical Foundations, Advocacy and Policy, Pressing Urban Issues, Education Law, Organizational Systems, and Critical Policy Analysis.
David Philoxene
David Philoxene is the 2020-21 Gerardo Marín Dissertation Fellow. Philoxene joins the Teacher Education Department and the School of Education's new Center for Humanizing Education and Research (C-HER). Philoxene is a PhD candidate in UC Berkeley's Graduate School of Education. His research focuses on geographies of race and violence, including how Black youth experience, locate, and create safety. His dissertation employs interviews and youth mapping artifacts to examine the sense- and spatial-making practices of Black youth who navigate violence across schooling and neighborhood in Oakland, California. He is committed to (re)telling stories of resistance, survival, and possibility, and studying educational and community spaces that exemplify this. An Oakland native, he has spent the last 15 years in youth spaces in a variety of roles, from classroom teacher, school design-team member, teacher supervisor, and researcher. He has a BA in Sociology and African American Studies from UC Berkeley, a MEd and Secondary Teaching Credential from UCLA, and has been an NIH/NIGMS Predoctoral Fellow at UCSF and Chancellor's Fellow at UC Berkeley.