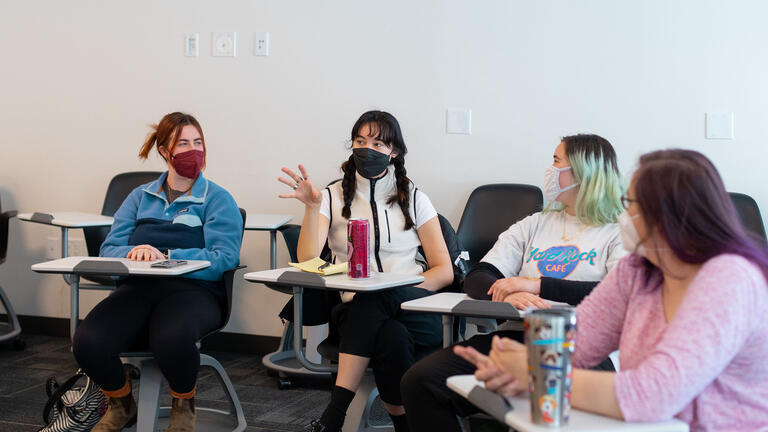 Urban Education & Social Justice with Credential, MAT
Program Details
Candidates progress through the MA in Teaching: Urban Education & Social Justice (MAT: UESJ) experience as a cohort. Together, they learn through a combination of coursework, fieldwork, action research, and professional development activities. Graduates are a part of a growing network of justice-oriented teachers and community partners in the Bay Area and California.
Group Support
New students will be admitted each fall (no spring admission) and will progress through the program as a group, providing opportunities for community building, self-reflection, professional development and solidarity.
Students focus on the complex learning strengths and needs of urban students from diverse cultural, educational and socioeconomic backgrounds.
Specialized Courses
MAT: UESJ students will enroll in special sections of required credential courses, as well as courses required for the master's degree (two additional 3-credit courses). These special sections will be reserved for MAT: UESJ students to build cohort solidarity and pay specific attention to issues of equity in our local schools.
Specialized Fieldwork/Student Teaching
During the two phases of required student teaching, MAT: UESJ students will be placed in schools specially selected for their best practices in teaching diverse, urban student populations.
Program Delivery
Classes are offered Monday – Thursday evenings and on some Saturdays. Student teaching begins in the second semester and usually requires 2 days a week of in-class time in the second semester and 5 days a week of in-class time in the third semester.
Degree Requirements & Program Learning Outcomes
This master's program is combined with a credential. The preliminary teaching credentials offered in conjunction with the Master of Arts in Urban Education and Social Justice are: