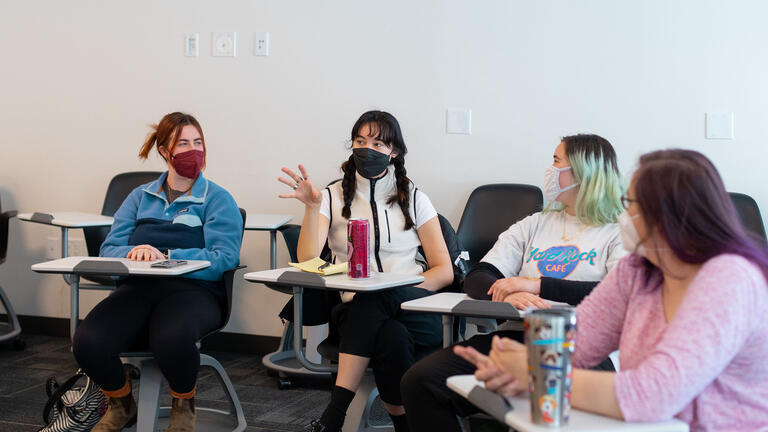 Urban Education & Social Justice with Credential, MAT
Students in the Master of Arts in Teaching: Urban Education and Social Justice (MAT: UESJ) program explores critical, transformative pedagogies as a part of their preparation to teach in urban schools.
The MAT: UESJ curriculum focuses on the complex learning strengths and needs of urban students from diverse cultural, educational, and socioeconomic backgrounds. Candidates will learn through a combination of coursework, fieldwork, action research, and professional development activities.
Fall Priority Application Deadline March 1
Research Projects
Unlike other master's in teaching programs, the Urban Education and Social Justice curriculum requires candidates to develop, research, implement, and write a research project related to justice-oriented urban education. In doing so, our candidates have the time and academic support to develop as teachers and scholars. Recent projects include:
Beyond the Articles: Developing Socio-Political Literacy in the Social Science Classroom
CRITICAL biLITERACY TO READ THE WOR(L)D 
Moving Beyond the Model Minority Myth: Bringing Visibility to Asian American and Pacific Islander Youth
Universidad de Padres: Including our Spanish Speaking Parents in the Educational System
Urban Education & Social Justice with Credential, MAT
2130 Fulton Street
San Francisco, CA 94117
Hours
Monday–Friday 8:30 a.m. – 5 p.m.