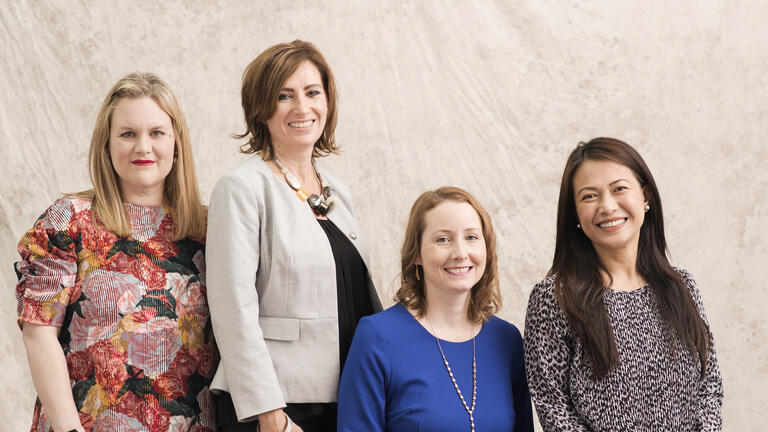 Catholic Educational Leadership, MA
Our Alumni
Meet alumni of USF's Catholic Educational Leadership MA program.
Where Are They Now?
I began my Catholic Educational Leadership (CEL) master's program the week before I started in my role as principal! Being in the position, while I learned all that the program had to offer, provided optimal opportunities for me to bring my everyday experiences to the classes and share with others. The program gave me such a breadth of knowledge about the administrative role, covering many aspects of the job. Yet what always struck me was the perspective and approach that this program offered; it really was a very special lens through which I could view my role as the administrator of a Catholic school. It allowed me to consider, at a deeper level, the many decisions that I would have to make, and how these might be influenced by the sharing and learning that happened in the CEL classes."
MARY MCKEEVER Principal, St. Philip's School of San Francisco (K-8 Catholic School)
The Catholic Educational Leadership program at USF challenged me to examine both my own personal lenses, and the institutional lenses of my school and the whole Catholic school system, to strive to live out Catholic mission and identity as agents of peace and justice in every aspect- from admissions procedures, to discipline policies, to curriculum content. With a focus on learning in community with each other, I also was able to build strong relationships and a support system that has lasted beyond my time in the classroom. On a practical level, the program prepared me for the day-to-day tasks of helping to run a school. Overall, my time at USF was invaluable to both my professional practice and personal development."
FRANCESCA PREVITALI Assistant Principal, Saint Raphael School, San Rafael