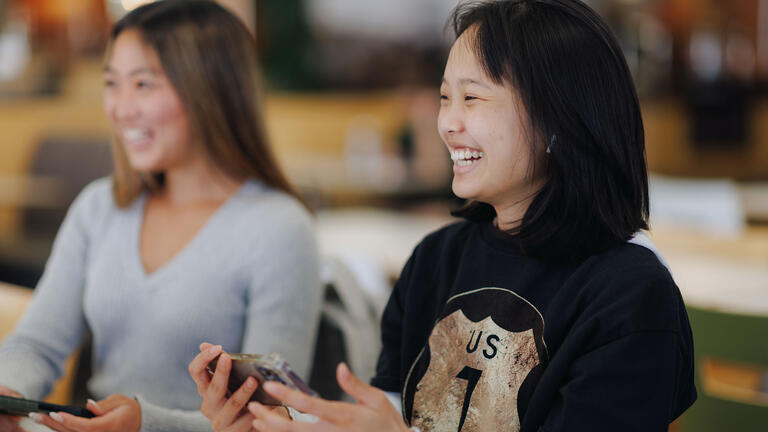 Professional Communication, MA
Program Overview
The Master of Arts in Professional Communication (MAPC) program is a 32-unit graduate program that can be completed in two years. Students complete four core and three concentration courses with one elective course. Full-time students enroll in courses each fall and spring semester. Courses are also available in the summer. The degree culminates in either a capstone or self-directed study with a culminating project, such as a reflective portfolio, analytical paper, academic research project, or relevant work or internship-related project.
Concentrations
Strategic Communication
Strategic communicators work as strategists, planners, designers, and leaders to develop results-oriented plans and target messages both within and outside of organizations to impact behavior and reputation. Students enrolled in this concentration analyze how organizations interact internally and externally with their stakeholders, industry, and traditional or digital media. Students also gain practical communication skills that give them a competitive edge in a post pandemic work environment that is still being redefined.
Technical Communication
Technical communicators translate complex scientific, engineering, or technical information into content that users can understand and utilize. Students enrolled in this concentration learn how to communicate to the user while ensuring that the product or service has a competitive advantage. As technology advances and changes the way a number of industries gather, analyze, and integrate data, the demand for such skilled, user-centered, and agile technical communicators has never been greater.
Health Communication
This concentration equips students with the theoretical and practical communication tools needed to effectively and ethically impact public and personal health literacy through developing health awareness campaigns, improving patient relationships, and explaining health care policy. Health communication professionals are critical to making complex health care issues understandable so employers, regulators, policy makers, and consumers can be informed and take appropriate action to build healthier communities and live healthier lives.
Opportunities for Real World Connections
The MAPC program supports students by connecting their education with industry through resources built into the program and curriculum. Students will apply their knowledge through practical, first-hand interaction, and experiences. MAPC provides extraordinary opportunities to students who have the knowledge and practical experience to succeed.
Tapping USF's extensive network and reputation, communication leaders from top organizations such as Levi Strauss & Co., Charles Schwab, FleishmanHillard, IQ360, and more share their experiences and advice with students and MAPC alumni. Their invaluable industry experience gives students insight into career opportunities and communication leadership.

The communication profession, like many careers, has undergone significant transformation with the rise of digital platforms and its impact of influencers, with traditional media facing its own industry challenges. To gain additional skills and become adept at the knowledge and skills that are changing the way organizations reach their stakeholders, many successful professionals advance their careers by returning for a graduate degree to learn about current — and future — trends in communication strategies and implementation.

To gain valuable professional experience and build their portfolios, most MAPC students participate in the internship course to earn credits for relevant work experience, applying what they learned from MAPC to the workplace. MAPC staff support students in preparing for the internship and offering guidance while they gain relevant professional experience to prepare for the job search after graduation.

Each semester, a small group of students are selected to manage the brand and reputation of the MAPC program, creating the narrative and managing its social media presence, planning events, and getting involved in other projects that support the MAPC brand.