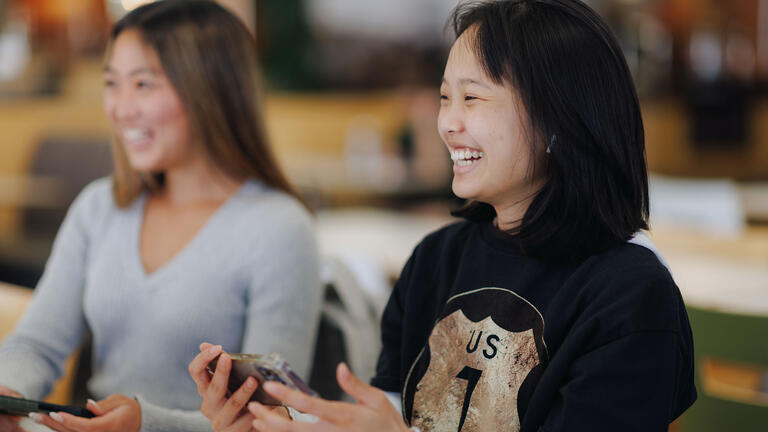 Professional Communication, MA
Careers
The communication landscape has become increasingly complex given the ongoing pandemic, natural disasters, the social justice movement, and global political upheaval. Lives are much more complicated and previous models for how, when, and why we communicate are changing to reflect new ways of working. Amidst these changing times, MAPC students are learning how to pivot to the future.
Prepared for Today and for the Future
Demonstrating the true nature of Changing the World from Here, our graduates enter the workforce prepared for today and for the future. Graduates of the MAPC program apply their education to vast opportunities within the world of professional communication. From our classroom location in the Financial District of San Francisco, alumni have entered the tech sphere from big software companies to fast paced start-ups. The San Francisco Bay Area is home to Biotech Bay, where alumni can lead communications for biomedical and pharmaceutical companies as well as care delivery systems. Alumni take our programs' world-class reputation and build careers in cities across America — and the world!
Graduates of our program serve as:
Communication strategists, delivering on business goals through targeted, stakeholder relationships.
Communication designers, able to create specialized information in multiple formats for diverse audiences using leading-edge technology platforms.
Technical communicators, working to ensure the usability of products and services in all phases of the design process. They act as the voice of the user, advocating design features to ensure that the user's needs are met as well as working to ensure that the product or service has a strategic, competitive advantage in the market.
Ethical communicators within organizations, bringing a thorough understanding of ethical issues and decision-making to the workplace, including organizational communication and industrial communication linking organizations to their employees, customers, and consumers.
Health or other industry advocates within their communities, connecting vital, personal stories with the media and creating stronger partnerships and campaigns to drive action. Graduates serve as spokespersons and leaders to help create healthier communities, acknowledging health equity and other challenges and opportunities facing America and the world.
Continued graduate work, given the MAPC program's theoretical training and applied concepts. With critical thinking and in-depth knowledge, students will be prepared for doctoral work in communications.
Our alumni demonstrate success in communication roles and supporting MAPC students for internships.
My career with the County of Sonoma started in the middle of two of the largest fires California had experienced and a once in a century pandemic. What I learned at USF was more than enough to prepare me for these crises."
Gilbert Martinez Professional Communication '19
Annual Alumni Event
The MAPC program has a robust roster of alumni working and living in many global locations who have remained connected with each other. Once a year, our alumni return to share their experiences and support current students. Alumni share their expertise on building professional networks, finding a job, managing a crisis, working in an agency, corporate, government, or non-profit environment, advancing in a career, creating and managing content, and more. Students benefit from formal learning sessions with informal networking to gain perspective on the post-grad landscape and make meaningful connections.