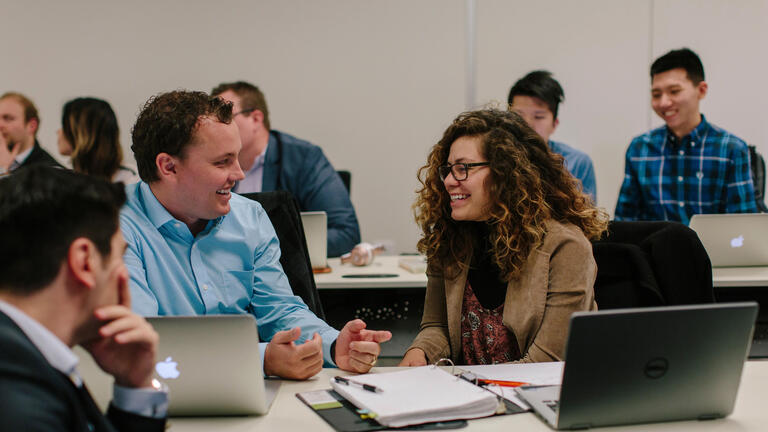 Energy Systems Management, MS
Program Overview
Take classes on weekday evenings at our Downtown Campus. Study with classmates from all over the country and all over the world. Learn to create energy systems that meet society's needs—and protect the environment. Conduct semester-long research on a topic of your choice. Complete the 34-unit program in 18 months or two years. Graduate with the skills and connections you need to advance your career in the public, private, or nonprofit sector.
Explore these three main areas in your coursework:
Energy science and technology
Energy business and finance
Energy policy and regulation
Become an energy leader
Develop highly sought-after skills in:
Energy analysis
Critical thinking
Financial and energy modeling
Project management
Written and oral communications
Systems-level problem solving
Deepen your knowledge of:
Renewable energy technologies
Electricity system operations
Energy modeling tools and methods
Distributed energy resources
Federal and state energy policy and law
Utility rate design and cost allocation
Building and vehicle electrification
Energy Systems Management, MS/MBA
The combined MBA/Energy Systems Management program is designed for those interested in developing skills in both business and sustainable energy management.