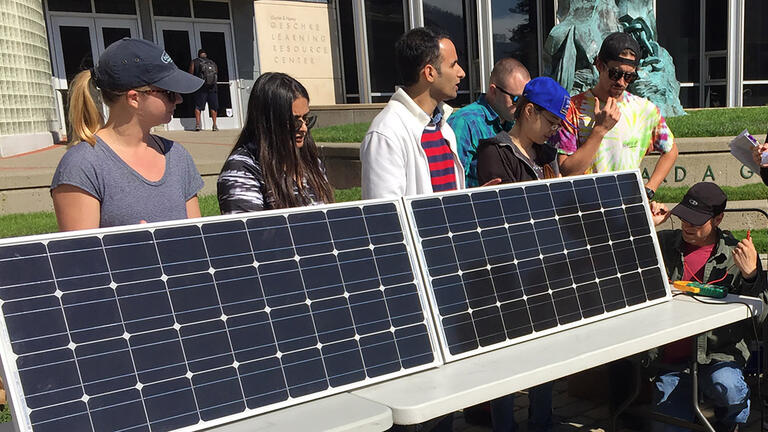 Energy Systems Management, MS
Program Overview
Our curriculum combines a big-picture view of the energy field with in-depth instruction and an interdisciplinary foundation in energy topics, while developing leading-edge professional skills. Rigorous coursework, rewarding student projects, and outstanding networking opportunities prepare our students to work in many different aspects of energy, for public, private, or non-profit employers, with the tools and understanding required to lead the way to a more sustainable future.
Students have the option of completing their 34-unit program in 18 months or two years. Classes are held weekday evenings at USF's convenient downtown campus to serve the needs of both full-time students and working professionals.
Program of Study
Students develop skills and knowledge in these areas:
Energy science and engineering
Renewable energy technologies
Climate change and environmental impacts
Transmission and distribution system reliability
Electricity system operations
Integrated resource planning
Energy modeling tools and methods
Distributed energy resources
Federal and state energy policy and law
Financial and economic analysis
Utility rate design and cost allocation
Business strategies for sustainable energy
Energy efficiency and conservation
Clean transportation
Stakeholder engagement
Energy Systems Management, MS/MBA
The combined MBA/Energy Systems Management program is designed for those interested in developing skills in both business and sustainable energy management.