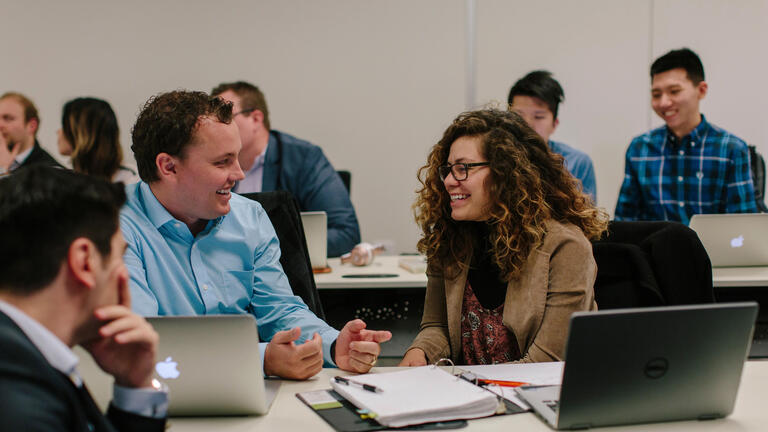 Energy Systems Management, MS
How to Apply
The Fall 2024 application is now open. The priority application deadline is December 1. The second application deadline is February 1.
The application process is entirely online. Please complete and/or upload all of the items listed below to your application account. There is no need to mail items to our office.
Bachelor's Degree
Applicants who hold a bachelor's degree in any subject are considered for admission. The program is primarily aimed at applicants with an undergraduate degree in a technical or mathematical field, such as engineering, physics, business or economics. Students in political science, sociology and environmental studies may also do well. Some level of quantitative background is needed, as many courses are quantitative in nature.
Transcript (Academic Record)
Upload a copy of your transcript from each university and college attended. Transcripts from any transfer schools and study abroad programs must be submitted since Bachelor's Degree institutions typically do not list transfer and study abroad courses with grades. If still enrolled in your Bachelor's program, submit a copy of your transcript showing in-progress courses. If admitted, an official transcript with proof of graduation is required.
Statement of Purpose
The statement of purpose is a 500-700 word, double-spaced statement that describes your educational background, work experiences, professional goals, and reasons for pursuing the MS in Energy Systems Management.
Resume or CV
Your current resume or CV lists and describes your educational history, work or job history, coursework related to this graduate program, and any experiences relevant to your pursuit of graduate studies.
Letters of Recommendation
Two recommendation letters (four maximum) are required. Ideally, one letter references your academic abilities while the other references your professional skills and/or potential for professional development. Follow the instructions in the online application to provide your references' contact information.
Please note:you may submit your application before your recommenders upload their letters.
International Applicants
There are additional items and instructions for international applicants.
Notification of Admission
Applicants are typically contacted with an admission decision four to six weeks after the application date, though some applicants receive a decision before that time. Applications completed after April 15 are accepted and reviewed on a space-available basis.
Energy Systems Management, MS
Frederick Wellington, Program Director
2130 Fulton St.
Harney Science Center 426
San Francisco, CA 94117