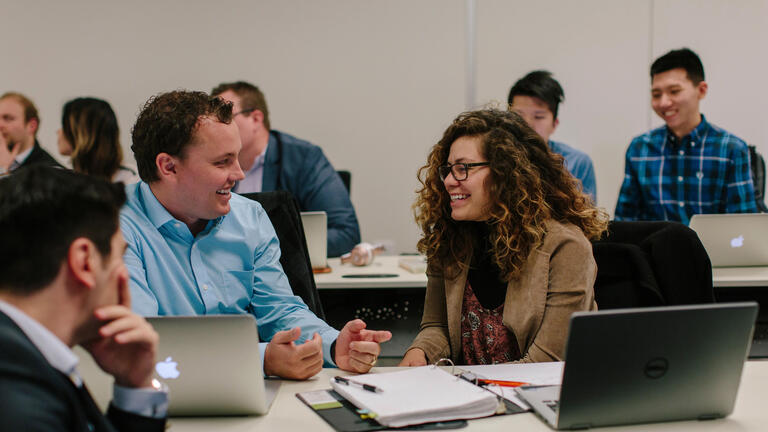 Energy Systems Management, MS
Fight climate change. Train to be a clean energy leader.
Applications for Fall 2023 are open and we will continue to review for Fall admission. We recommend you submit your application as soon as possible to be considered for Fall.
Students who apply by the priority application date are eligible for the Dean's Scholarship.
Fight Climate Change by Designing and Implementing Clean Energy Systems
Come study in the global hub of progress—where technology, entrepreneurship, and public policy drive the future clean energy systems. Prepare to decarbonize electric grids and electrify transportation. Take classes with professors who build roadmaps to a carbon-zero future. Network with guest lecturers and corporate partners. Earning a master's focused on clean energy will equip you with the skills and knowledge you need to lead the energy transition.
STEM Designated Energy Systems Degree for Working Professionals
We are designated as a STEM program (science, technology, engineering, and math). Eligible international students may apply to work in the United States for up to three years after graduation via the Optional Practical Training (OPT) program and STEM extension.
Merge the Worlds of Clean Energy Systems & Business With a Dual Degree
Consider the Energy Systems Management, MS/MBA. Build your skills in business and sustainable energy management. Earn two advanced degrees. Save time and the cost of 14 units. Graduate with both degrees in as few as 36 months.
Our
Energy Systems Management

Blog
Upcoming Events
There are no upcoming events at this time.
Energy Systems Management, MS
Frederick Wellington, Program Director
2130 Fulton St.
Harney Science Center 426
San Francisco, CA 94117