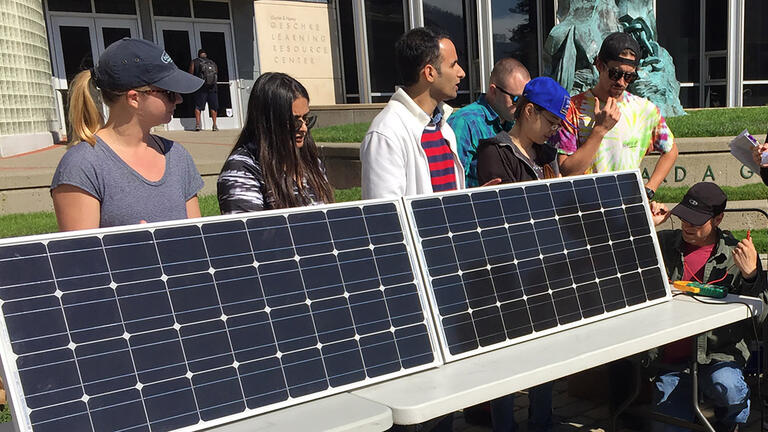 Energy Systems Management, MS
Careers
Graduates will develop skills in economics, finance, modeling, strategic management, stakeholder engagement, and critical and systems thinking. They will also graduate with a deep understanding of renewable energy technologies and the grid, and the challenges inherent to transitioning to a low-carbon economy. This collection of skills and knowledge will prepare them for jobs with renewable energy companies, utilities, government agencies, or nonprofits engaged in promoting renewable energy and conservation.
100% of our graduates have found work in the clean energy sector.
Where Are Alumni Working?
Clean Power SF
Borrego Solar
Amber Kinetics
Gridworks
Penumbra
Staten Solar
Sunverge
Terra Verde Energy
Aurora Solar
Alameda County Power
Candela Renewables
PG&E
E3
STEM
Olivine
What About Internships?
California PUC
Tesla
Google
EPRI
NRDC
Apex Clean Energy
Hear From Our Students
Image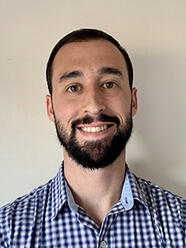 Brandon Britt '20
Amazon Web Services
After spending six years operating a nuclear powered submarine, I wasn't sure what I wanted to do when I got out. I did what I knew best and used my critical power operations skills to land a job operating Amazon Web Service's (AWS) data centers. The desire to expand my knowledge beyond nuclear energy, and hopes to excel my career, led me to the Energy Systems Management Program at USF. Just after the third semester I saw an opportunity which this program put me in perfect position for. Now leading multiple global initiatives helping drive AWS toward a net carbon free future, I'm helping decarbonize on the largest scale I could have ever imagined at this point. This program has allowed me to tackle real world, highly impacting problems. I hope others in search of making an impact find themselves here.
Image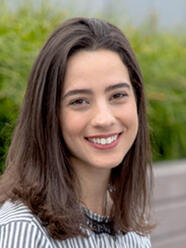 Gabriela Volpato '20 ​​​​​
Environmental, Health and Safety Intern, Tesla
After graduating with a BS in Energy Engineering in Brazil, I was looking for a way to have a broader perspective in the energy field. The imminent transition to a cleaner path in the energy sector always intrigued me and I was happy to find Energy Systems Management (ENGY) which allowed me to work with people who have the same goals for a clean energy future. In my first year at ENGY, I developed a critical view about the energy industry in California which helped me land an internship at Tesla. I will be working in the Environmental, Health and Safety department, performing energy audits, waste management and safety within its factory. Being an ENGY grad student gave me the tools to find work at a innovative company that is paving the way for clean transportation.
Image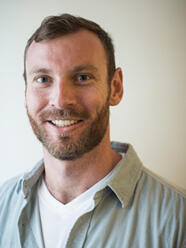 Alex Smith '19 ​​​​​
Project Manager and Policy Analyst, Gridworks
After my first year of studies in USF's Energy Systems Management program, I was hired as a Project Manager with Gridworks, a nonprofit group whose mandate is to 'convene, educate and empower stakeholders working to decarbonize electricity grids.' I have been fortunate to work and collaborate with a variety of energy stakeholders from DER providers, industry associations, researchers and utility personnel since beginning with Gridworks. My studies at USF allowed me to expand my knowledge of energy systems, establish industry connections and develop the necessary skills to succeed in the electricity industry.
Image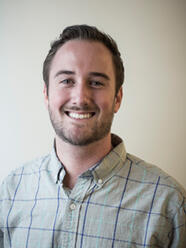 Justin Pine '19
Utility Analyst With Cleanpowersf, SFPUC
I transitioned from energy efficiency to CleanPowerSF, the Community Choice Aggregate (CCA) program for San Francisco, after about a year in the Energy Systems Management program. Part of my reasoning for pursuing this degree was to better position myself for this transition, which actually happened more quickly than I expected. The interdisciplinary nature of this program has enabled me to serve as a utility player for the program, which is highly valued by leadership and allows me to work across teams engaging key accounts, monitoring and assessing policy impacts, and performing market analysis.
Image
Michael Lowell '19 ​​​​​
Business Development Engineer, Amber Kinetics
Midway through the program, and in no small part because of the program's scope, I find myself working at an ambitious energy storage startup in the East Bay. My role focuses on optimizing installation methods, cost modeling, and (of all things) policy related to energy storage in California. I work simultaneously at a component level (designing customer systems for installation) and coordinating with the California Energy Storage Alliance (CESA) on that organization's efforts in the legislature and the Public Utilities Commission.
I think that this manifold scope of competency serves to highlight Energy System's Management's multidisciplinary design: the philosophy of the program is that leaders in the energy sector need to have a baseline working knowledge of policy, economics, and engineering in order to nourish teams and companies that will sensibly impact the inevitable minimization of emissions resulting from energy use and production.
I would encourage those from non-standard academic backgrounds to apply to this program, the industry needs people who can take uncommon perspectives on the business of making electricity.  Know, however, that you are in for a rigorous crash course in the elaborate mechanisms (physical, historical, and political) that drive the largest machine on earth: our electrical grid.