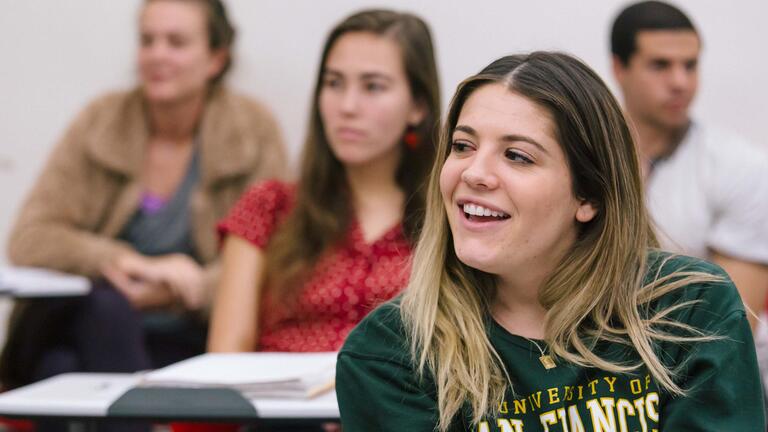 Teaching Credential with Master of Arts in Teaching - Santa Rosa
The Teacher Education program prepares reflective practitioners who foster intellectual growth, personal development, and multicultural democratic community in their classrooms and schools. The Master of Arts in Teaching (MAT) program focuses on curriculum, and we engage in critical study of historical and current controversies that shape what is taught in classrooms today.
The summer 2024 application is now open.
Teachers learn to design curriculum that embodies their educational values and provides all students access to powerful learning opportunities. Our candidates learn how to provide their students — especially those most vulnerable to injustices — with an equitable, responsive, and empowering classroom experience.
Offered each year in the Summer Semester
Delivery: Hybrid, one evening per week and most Saturdays for 15 months
I love the enthusiasm of our cohort; we support one another and want to see each other succeed."
Danielle Durfey MA '18
Our Faculty
Experts in the field and classroom teachers by trade, our professors offer an intimate understanding of day-to-day classroom life as well as effective pedagogical strategies.
I have several favorite instructors, with Richard Hermann, Autumn Wagner, and Margaret Swearingen among the top. They are all very inspiring to future teachers. I deeply respect them all in their philosophies of teaching and feel as though I learned a great deal from each of them that will directly benefit my future students."
Coreene Kavanaugh MA '18
SRJC Doyle Library
1501 Mendocino Ave.
Santa Rosa, CA 95401-4395