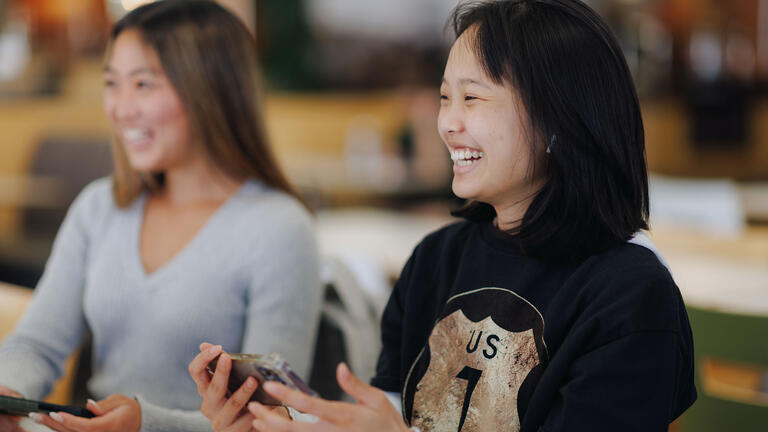 Public Health, BS
Program Overview
The program provides students with the knowledge and skills needed to improve population health outcomes through careers in public health and prepare them for further professional training or graduate education in public health and related fields. Students will develop their understanding and ability to identify social and structural determinants of public health, address health inequities, and promote health as a human right.
Program Goals
Develop critical reading, thinking, and writing skills to contribute to public health research and practice
Examine how identity, culture, position, and power influence health
Gain real-world experience in collaborating to solve problems affecting population health
Advocate for antiracism, diversity, equity, and inclusion in all areas of public health to promote social justice and health equity
Program Learning Outcomes
Overview of Public Health: Describe the history and philosophy of public health as well as its core values, concepts, and functions across the globe and in society
Role and Importance of Data in Public Health: Apply fundamental concepts, methods, and tools of public health data collection, analysis, and use
Identifying and Addressing Population Health Challenges: Explain the concepts of population health, and the basic processes, approaches, and evidence-based interventions that identify and advance the major health-related needs and concerns of populations
Human Health: Discuss the underlying science of human health and disease including opportunities for promoting and protecting health across the life course
Determinants of Health: Analyze socio-economic, behavioral, biological, environmental, historical, structural, and other factors that affect human health and contribute to health disparities
Project Implementation: Identify the fundamental concepts and features of public health project implementation, including planning, assessment, and evaluation
Overview of the Health System: Define the fundamental characteristics and organizational structures of the U.S. health system and compare with systems in other countries
Health Policy, Law, Ethics, and Economics: Delineate the fundamental concepts of legal, ethical, economic, and regulatory dimensions of health care and public health policy, and the roles, influences and responsibilities of the different agencies and branches of government
Health Communications: Apply the fundamental concepts of public health communication to inform and create activities for improving health of individuals and communities
Public Health Major Curriculum
Degree Course Requirements:
128 total units to graduate; at least 56-units within the major and all major courses require a C grade or higher.
Completion of the Core Curriculum (44-units)
12-units in satisfying areas B1, B2 and A1 are required Support Courses within the major
At least two (2) courses within the Core or within the major must be Community-Engaged Learning (CEL) and Diversity (CD) designated courses.
Support courses (12-units)
Public health lower-division courses (16-units)
Public health upper-division courses (20-units)
Public health electives (8-units)
Major Requirements (56 units)
Support Courses (12 Units)
BIOL 115 - Human Physiology
BIOL 116 - Human Physiology Lab
MATH 102 - Biostatistics
RHET 111 - Public Spkng/Health Profession
Public Health Lower Division (16 Units)
Env Health & Justice
Health Equity & Disparities
Health Policy & Equity
Intro Public & Global Health
Public Health Upper Division (20 Units)
Community Health Prac
Health Ed & Promotion
Intro to Epidemiology
Public Health Capstone
Public Health Internship
Public Health Electives (8 Units)
Complete two courses in BSPH