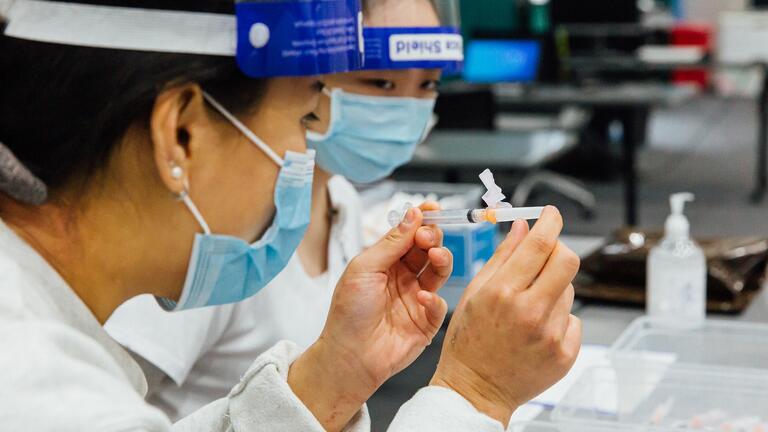 Nursing, BSN
Nursing (4+1), BSN-MSN
Our 4+1 BSN-MSN is a dual degree program that combines the BSN and the MSN into one program that saves you both time and tuition.
The requirements for the BSN remain the same as for non-dual degree students. Enrollment in the MSN courses is every fall and are taken online with RN-MSN students. Students will begin their MSN coursework either Junior 2 or Senior 1, dependent on where they are in their BSN trajectory.
The 4+1 BSN-MSN program emphasizes leadership, quality, safety, and evidence-based education. Students learn from a framework that integrates the humanities, public health, and physical and organizational sciences into nursing practice. A nurse with a USF master's education is prepared to lead and succeed in today's complex and dynamic health care system, while also keeping in mind the idea of cura personalis, or "care of the whole person". This particular Jesuit approach to a nursing education ensures that our graduates have a global and evidence-based perspective when making health care decisions.
Who Apply?
The program is open to current USF BSN students at the San Francisco campus only. Apply in spring semester for fall start date.
How to Apply
Please include:
3.5 cumulative GPA minimum
N272 HESI score (Fundamentals HESI) (measurement of depth of nursing knowledge and competency) minimum of 900
Two letters of recommendation are required for application from clinical or theory instructors
Statement of Purpose needs to include the following: Why nursing? What drives/motivates you as a student and a person? Why do you want to enroll in the MSN program? What are your professional goals?
All cores and non-nursing courses (including Sociology) must be completed by end of Junior 1 semester.
Applicant's records will be reviewed for any Unprofessional Conduct Advisory (UCA) and Academic Improvement forms.
All applicants will be currently enrolled in USF SONHP BSN program in their first semester of their junior year
Visit myUSF for application, tuition & financial aid, and FAQs about the program.