Equipped to Lead and Succeed
Meet Mario Gonzalez, Organization & Leadership MA Current Student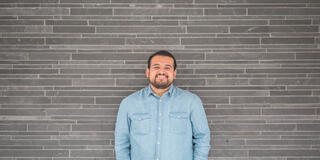 Mario Gonzalez is earning a master's degree in organization and leadership at the University of San Francisco. Gonzalez recently spoke with the School of Education about his experience in the program so far, why he chose to study at USF, and the advice he would give students considering earning their master's degree. Check out our conversation below!
Why did you choose USF?
I chose USF, and the School of Education in particular, because of its commitment to social justice and its Jesuit values. These values are seen not only in the curriculum inside of the classroom, but also through the programming and student events. Ultimately, I chose to come to USF because the teaching weekend schedule allows me to work full-time, and also be a graduate student full-time.
What has been a highlight of your program so far?
The highlight of my program thus far has been meeting and networking with all of my peers. I love that I'm in classes with teachers, school leaders, administrators, advisors, and other student affairs practitioners. My peers' diverse professional backgrounds add a different perspective in the classes we take, and I love learning from each of them.
What advice do you have for students considering applying to the USF School of Education?
My advice to prospective students would be to go through the YouTube videos that focus on the faculty of the School of Education to get a better sense of their research interests and work. I also would recommend attending an Open House session before applying, as they are helpful in learning more about the different programs and faculty who make up each department. Lastly, reach out to a School of Education Ambassador for questions on student life!