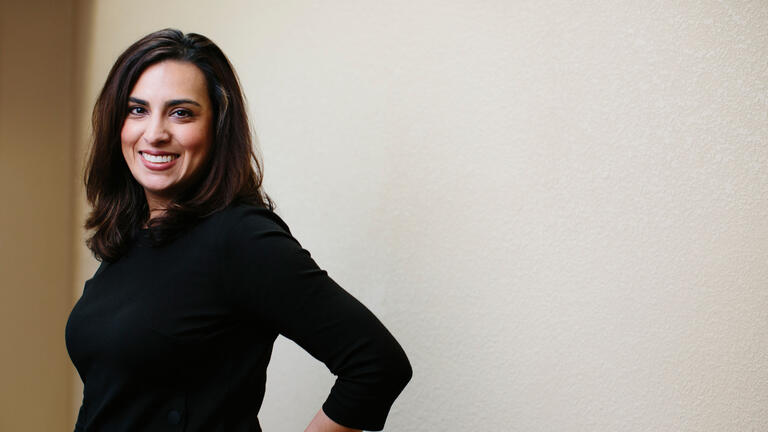 Organization & Leadership, MA
Students
Our students, future educators, leaders and counselors, are dedicated to service and research that directly impacts our communities.
The Program at the University of San Francisco did a terrific job of preparing me for the challenges of school administration. The classes were small and tailored to the needs of the students, and the professors were knowledgeable and passionate about current issues in education. Much of what I learned in class I was able to apply immediately as a school leader. I enthusiastically recommend USF to future leaders preparing to make a difference for students.
TONY PAYNE Presidio Middle School Principal
Kristine Lee, Organization & Leadership MA Alumna 
What was a highlight in your program?
I met wonderful fellow students, faculty, and staff throughout the School of Education. I feel that the classes pushed me to think critically and apply what I learned to my work. I was fortunate to have a close group of friends/classmates where we constantly turned to each other for support in all areas including educational, professional, and emotional.
What advice do you have for prospective students?
Be your own advocate for your education and your professional opportunities. While graduate school seems daunting, you will be surprised how quickly time passes. Make sure you have a support system to help you get through the program.
Kristine is an SOE Alumni Ambassador. Contact her to get the alumni perspective: kylee2@dons.usfca.edu
Steven Delgado, Recent Grad
What has been the highlight of your program thus far?
Getting the opportunity to network with great classmates and professors. Also, we have great discussions in class that prepare you to think critically about the issues that you may face as a future leader.
What advice do you have for prospective students?
Make connections with everyone around you. You aren't going to be in school forever so take the time to build your networks. Oh, and ask a lot of questions!