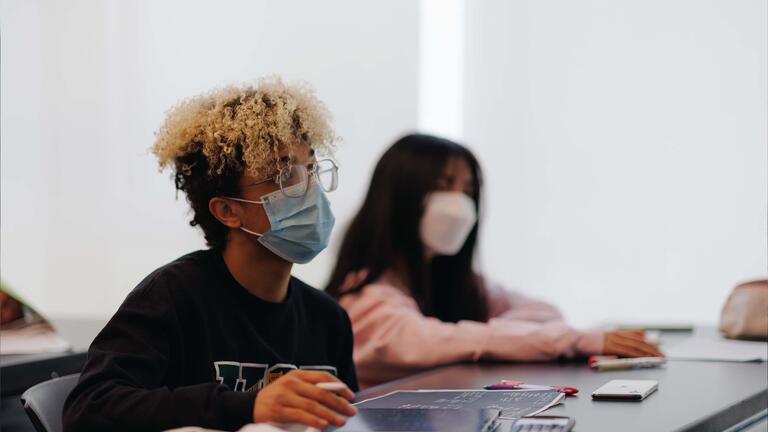 The Pre-Law programs are joint offerings of the College of Arts and Sciences, the School of Management and the School of Law that provides USF undergraduate students with the necessary background for a successful law school program and admission into the USF School of Law for qualified students.
This intellectually demanding curriculum will prepare you for pursuit in the legal profession, whether as a practicing attorney, member of the judiciary or other public official, or careers in government, business and education.
Our Programs
Specifically, under this program, undergraduate students majoring in the arts, sciences or business will be assured admission to USF's Law School if they enroll in the program, maintain a minimum GPA of 3.2, earn at least a 56th percentile score on the LSAT, and complete either the Legal Studies minor or Criminal Justice Studies minor.
BA/BS-JD (4+3)
Undergraduates should sign up for the 4+3 Program as soon as possible (there are no prerequisites), and preferably by the end of the spring semester of their sophomore year.
BA/BS-JD (3+3)
Earn two degrees in six years. If you begin your freshman year at USF and complete three years of bachelor's degree coursework, you can then transition into three years of law school. That will save you two semesters (one academic year) of undergraduate tuition and classes. You'll graduate with a Bachelor's degree your fourth year, and already have one year of law school under your belt.
BA/BS-JD (2+2+3)
This program is for transfer students from select community colleges majoring in the arts, sciences or business at USF.
Antelope Valley College, Lancaster
Bakersfield College
Chabot College, Hayward
Chaffey College, Rancho Cucamonga
College of Alameda
College of the Canyons, Santa Clarita
College of the Sequoias, Visalia
Contra Costa College, San Pablo
Fresno City College
Gavilan College, Gilroy
Hartnell College, Salinas
Los Angeles City College
Los Angeles Mission College, Sylmar
Merritt College, Oakland
Oxnard College
Rio Hondo College, Whittier
Riverside City College
Sacramento City College
San Joaquin Delta College, Stockton
San Jose City College, Santa Ana College
Solano Community College, Fairfield
Southwestern College, Chula Vista
Ventura College

Students attending community colleges without a formal agreement with the University of San Francisco are welcome to apply.
Tuition & Aid
Students enrolled in a Pre-Law program will be charged the undergraduate tuition rate for the undergraduate years of the program and will be charged the full-time law school tuition rate for the graduate level years.
For those students who apply for and are eligible for financial aid, undergraduate merit scholarships and undergraduate need-based tuition grants, as well as federal undergraduate grants and loans can be used to pay for the first three years of the program. For years four through six, students will be considered graduate students and will be eligible for federal student loan programs or, if qualified, the School of Law scholarship programs.
2130 Fulton St.
Kalmanovitz Hall 277
San Francisco, CA 94117-1080
Hours
Mon-Fri: 8:30 a.m.–5 p.m.